Jürgen Klopp has remained optimistic about Liverpool's chances of progressing to the knockout stages of the Champions League despite being held 1-1 by old nemesis Napoli at Anfield.

The Reds knew that a win would see them progress to the knockout stages, but with the wily old fox in Carlo Ancelotti in charge of the Italians, he was sure to have a few tricks up his sleeve.

Napoli were looking to kickstart their season as they came to Anfield without a win in their last six fixtures in all competitions.

After claiming the win on Matchday 1,  the visitors got off to the perfect start through a classy finish by Belgian star Dries Mertens.

Try as they might, Liverpool could not get their game into gear, not helped by the early loss of Fabinho with a ankle injury.
While the tireless running and overall quality of Trent Alexander-Arnold was missing with Joe Gomez being preferred at right-back.

The home team had to wait until midway through the second half to get parity when Dejan Lovren powered home from a.corner.

That was how it remained and speaking after the game, the Echo reported Klopp.as confirming that Napoli are a team which trouble his side.

"What do I think about the situation in the table? Still open

"Obviously I struggle when I play Napoli so sorry about that. 

"It's more about how good they are. That's how it is.

But the manager said the experience from last season would serve his team well.

"Nevertheless last season we won here and went through. 

"This year we have to fight until the last game.
That's exactly the same as what we had to do last year. It's not really new for us.

"The Napoli guys probably think they are already through. But they have to play Genk at home."

As fans well know, Liverpool are a club which never take the easy route, and it is something that Klopp touched upon after the match.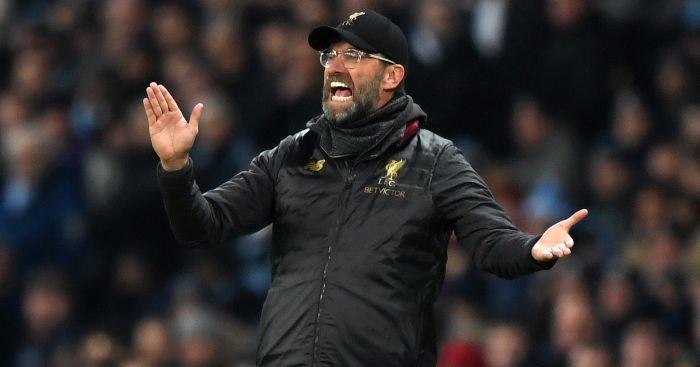 "I am four years in, tell me when it was easy?
"Last year we had to win 1-0 at home to Napoli. I cannot remember a bigger pressure game than that but we did it.

"Now we have to go to Salzburg. In this moment my problem is Fabinho being injured and Brighton (in the Premier League on Saturday).

"But I know how human beings are.

While some thoughts may go towards the clash with the Austrian club in a few weeks time, Klopp said the focus will well and truly remain on the present.
 
"People wished that we could finish the group tonight and make kind of a holiday game in Salzburg. 

" But that will never happen.

"If we have ambitions in the Champions League then we have to show that in Salzburg. 

"Until then we have to show our ambitions in the Premier League."