Jürgen Klopp has spoken about the future of Xherdan Shaqiri saying that the Swiss star has a big role to play this season.

The 28 year-old has played a grand total of 11 minutes in the league this season and has only made one start for the Reds since January.

There have been a number of reasons for that with the popular figure dealing with a persistent calf injury for the past couple of months.

When he has been fit for selection, it has been a case of being patient as others have performed on a more consistent level.

Whenever the January transfer window nears, there is always speculation about players who may be unhappy and see no future at their current club.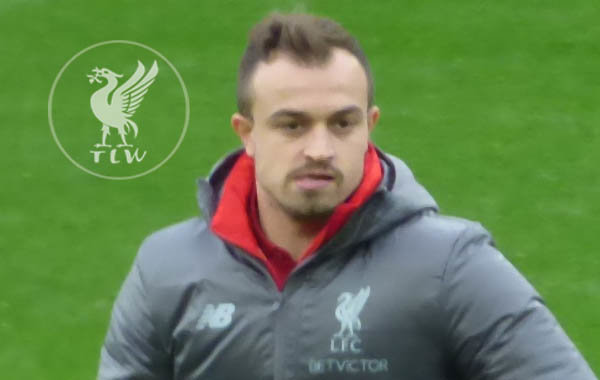 However, Shaqiri does not have mindset according to the boss as the Echo reported:

"When I am with him he is completely happy and fine here and speculation is speculation, it is nothing we can change. I have no idea what I could say about that.

"He has been really long injured, I think five weeks, so to get the match fitness again that takes time.

"He trained this week and we gave him some different things to do but that's it, apart from that he should be completely fine.

"There is no reason to rush it but it's nice to have him back. 

"We saw a lot of really nice things in training this week but it is intense for him and he needs to get used to the intensity again and everything will be fine.
 
Klopp was adamant about the role that the versatile veteran can play in the all-important months ahead.

But first, he needs to find some continuity to his game.

" This season he's a very, very important player for us.

"The most intense period is coming up now and hopefully more people will be ready for that, you will see him on the pitch 100 per cent. 

"He needs to get match fitness again.

While Shaqiri is back on track and Andy Robertson and Mo Salah are strong chances to be fit for the clash qgainst Crystal Palace, the status of Joel Matip remains somewhat of a question mark.

The central defender has been out of the line-up since the game at Old Trafford a month ago.

Matip is unwilling to put a specific date on when he will be returning to the pitch.

"I don't want to put a time on it.

" Of course it's hard to get injured but unfortunately that's the life of a player. 

"I am working hard at the moment to get back.

"I'm always trying to do my best, sometimes it works and sometimes it doesn't. 

"Hopefully I'm back as soon as possible."