Liverpool captain Jordan Henderson could finally let his emotions run free after the Reds were officially crowned Premier League champions on Thursday evening.
 
It was evident to everyone in Football that the Reds were well on their way to securing a first league title in 30 years, no one could foresee a global pandemic which stopped everything in their tracks and put the season in doubt.
 
While human life comes before anything else, it would have been the cruelest of blows for Liverpool to be denied the chance to lift up the league trophy they richly deserved.

Henderson who has been a fine leader for the club on and off the pitch gave people an insight into his emotions during the hiatus and the ability to keep focus on the goal at hand.

The Echo reported the Premier League winning captain as saying:

"I'm so happy for all the boys, the fans, the whole club, the city.

"I'm a little bit overwhelmed right now, it's an amazing feeling and I'm just so proud of what we've achieved."

"I know it's a cliché for me to have kept saying we were taking one game at a time, but that was honestly our mentality.

"I never ever wanted to think about the end goal, think about what would happen if we did or didn't win a certain game. The focus was solely on the next game.

"Of course, when we had the lockdown that changed a little bit because I had a lot of time to think when we were not training or playing. That made it more difficult.

"You have just got to stay focused, stay positive and pray we get back training when everything was safe to do so and finish the season off, because I knew we were in a great position to go and finish it.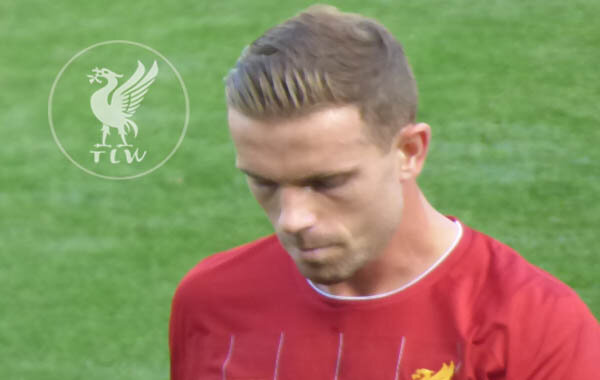 The squad have done an amazing job in their ability to not get swept away by the hysteria surrounding their looming triumph.

Henderson admits it feels like a large weight has been lifted from their shoulders.

"It's an amazing feeling. I haven't wanted to speak about it for a long time, I know people have been trying to get me to talk about it but now we have finally done it and are finally over the line, I'm so proud to be a part of these bunch of lads, the staff.

"This football club is so special to be a part of.

The skipper says while the squad have got the credit for what they have achieved, he wanted to pay credit to one individual in particular.

"After the Champions League final last year, I said this wouldn't be possible without the manager.

"From day one when he came in, what he's done inside and outside the club, has been incredible.

"I hope we stay hungry, I know we will, we want more, and hope this journey can last for a lot longer.

"We don't want to stop now.

Just as he has done all season, Henderson wants to keep the focus and hunger within the player group and has no doubt that they will do so.

"Tonight is about enjoying it and celebrating. But after that, I know what the lads are like, I know what the manager is like. They will want to go and win every game between now and the end of the season.

"We have a tough game at Man City next week, you can see how good they have been, even after lockdown.

"Hopefully we can break even more records. There's still a lot for us to play for."