Roberto Firmino admits he is at a loss to explain the drop in form of Liverpool this season, but he has no doubt they will return to the glory days in the near future.
After being crowned European and World Club champions, before reclaiming the domestic title after 30 long years, the 2020/21 season has been one of considerable struggle for the Reds with a number of key injuries and dips in form by key players being the main storyline.
The team now faces a real challenge to even qualify for next season's Champions League, with five teams basically fighting for one spot with Leicester having consolidated third position in recent times.
Nearing the end of his sixth full season at Liverpool, Firmino has seen a fair bit of things take place, from the end of the Brendan Rodgers tenure, being a key pillar of the Jurgen Klopp evolution which in turn saw the club become a formidable power once again.
While not pinpointing one reason, Firmino said (per the Echo) that a spiritual power could have played a part.
"I don't really know the answer, perhaps it's God's will.
"Maybe there's a collective factor with the team as well. It's a difficult period, but I have faith and am sure that things will improve."
A more common explanation is that after a substantial peak, this squad is coming to the end of a cycle as in modern football, it is extremely difficult to stay at the top for a sustained period.
But in keeping with his fighting qualities on the pitch , Firmino is far from conceding this season is a lost cause and believes there are reasons to be hopeful.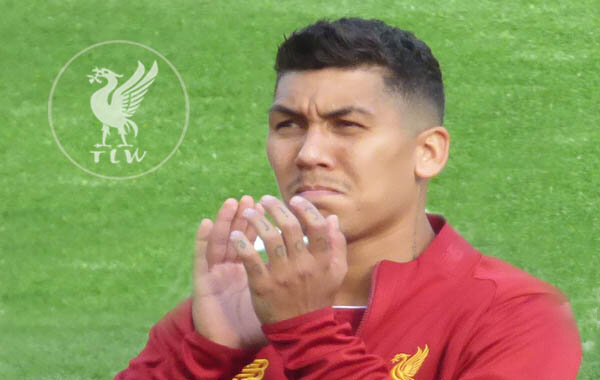 "In general it's been a difficult season for our team. We're coming from a successful season winning the league title and other trophies like the Club World Cup before that.
"We have to continue fighting and getting better every day - improve defensively, tactically and most of all in attack. Anything can happen in football, we still have a chance.
"We're going to fight until the end to be in the top four and qualify for the Champions League."
Whether Liverpool achieve that goal in the next five games or not, the Brazilian forward believes that the squad will be all the stronger for this challenging campaign. 
"We'll come back better and work harder so that we can repeat our success and be Premier League champions again next season. We'll work hard to be champions once more.
"We have battles ahead and objectives to meet - we have to fight to take us as far as possible."