The Reds head to Old Trafford this weekend to face Manchester United with Mo Salah going up against Cristiano Ronaldo and looking to cement his place as the current best player in the world.
The Egyptian King is tearing it up this season and he will be looking to add to the dozen goals he has already when the Reds face the old enemy on Sunday.
Salah is in the form of his life and it isn't just the number of goals that has caught the eye; it's the stunning quality of them that has set the football world talking.
In much the same way you can find the best online casino sites in the UK at www.scotsman.com, you're going to find some of the goals of the season in Mo Salah's collection.
While for the last decade or more it has been a two man battle for the mantle of "best in the world", Ronaldo and Lionel Messi aren't getting any younger and Salah's red hot start to the season has seen several pundits suggest he has now eclipsed the legendary pair. Jurgen Klopp added his weight to the discussion too, claiming that nobody is playing better than Salah this season.
That will sting Ronaldo and his galaxy sized ego and he will be desperate to reassert his dominance this weekend. Salah, much like the team as a whole, has often struggled to perform at Old Trafford but he did bag three in two games there last season. There were no fans present in those games and it will be an entirely different proposition this weekend.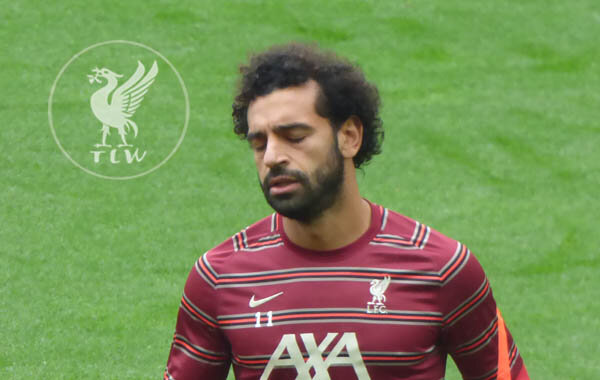 Liverpool are unbeaten and are rolling long nicely, whereas United's results have been mixed and even when they've won they have often come in for criticism. Their performances have been far from convincing but Ole Gunnar Solskjaer has so much talent at his disposal that they can win games just from moments of quality rather than domination. 
Even at 36 years of age Ronaldo is still scoring regularly and he's always been a man for the big occasion. With the Old Trafford crowd behind him and his team-mates this promises to be the biggest test of the season so far for the Reds. They'll face better sides than United, but very few will be as motivated and desperate to upset the Merseysiders' apple cart than United.
Form means very little in these games and Liverpool know as well as anyone that being the superior team does not always count for much in this fixture. For years United were a much better side than Liverpool but they often struggled to get a result, especially at Anfield. 
Now the shoe is on the other foot but Liverpool have usually been unable to make their superiority count and Klopp's record at Old Trafford is not great considering his tem have been considerably than United for much of his time here.
Sunday is a great opportunity for Liverpool to show their superiority over United but they'll need to perform better than they have in this fixture so far and they'll need Salah to prove beyond doubt that he is now the main man in world football.