Sunday sees Liverpool play one of the newly promoted teams for the first time this season in Luton Town. The Hatters have had a remarkable journey from the last time they were in the top flight of English Football in the 1991/92 season. From the depths of Non-League Football 14 years ago, the Bedfordshire club has slowly risen steadily and found themselves in a position that even their most optimistic fan would have not thought to be possible.
The fact that their quaint little ground at Kenilworth Road is hosting the 19 time League Champions of England and six time European Champions is the stuff of dreams and will undoubtedly go down in club folklore whatever the outcome. @billymulley from the @OakRoadHatter podcast talks us through the long and winding journey as a Luton fan and why every game they play in top flight builds a sense of belief.
It has been a very long journey to get to this point, so as a Luton fan can you tell our readers some of the ups and downs of Luton Town Football club and the monumental effort it has taken to reach the Premier League. Maybe highlighting some pivotal moments in time and some unsung heroes along the way?
There are plenty of Town fans who are a few years older than me that could stop you off at every station of what has been an incredibly bizarre 30 odds years for the club. 
My Luton supporting journey started around the 2004/05 season where promotion to the Championship had been just achieved, and the only way looked up following a 10th-placed second-tier finish during the 2005/06 campaign. 
What followed was pure chaos, with a total of 60 points being deducted in just three seasons, which subsequently ended our stay in the Football League and welcomed us into the fifth tier of English football. Our non-league curse was finally lifted at the fifth time of trying, during a campaign where we amassed over 100 points and scored over 100 goals. 
From then on, we have managed to grind ourselves up the divisions and I truly believed the Championship was the pinnacle, however, we have continued to surpass expectations on a comparatively shoestring budget and have earned our right to welcome the likes of Liverpool, Manchester United and Arsenal to Kenilworth Road.
In terms of the heroes along the way, our board lifted us from the dirt and breathed a new lease of life in Luton Town Football Club, so as much as we celebrate our success for our own happiness, we are ecstatic for the wonderful group of individuals that make up our hierarchy.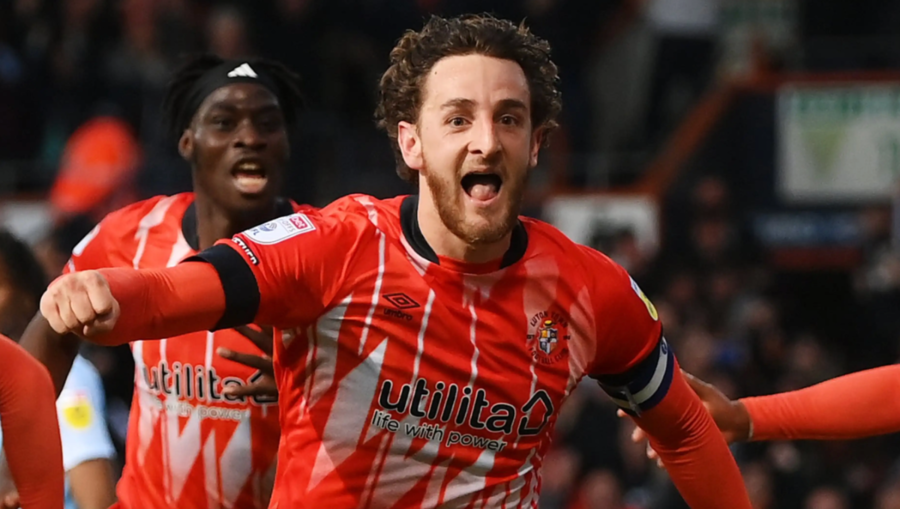 Getting to this stage is one thing but being able to perform on a consistent level is another thing altogether. Taking out the first two games, your overall performances have certainly been competitive and respectable losing by one goal on four occasions. How do you believe Rob Edwards and his coaching staff can look to turn those narrow defeats into draws and wins?
No Luton fan was under the impression that adapting to Premier League football would be as seamless as the other stages of our recent progression but what this club has in abundance is belief. 
As mentioned, bar the first two games of the campaign (and last week's loss against Villa), we have competed exceptionally well, our defensive shape has largely been excellent and a few individuals are already returning some impressive displays. 
More so than in any other league in the world, Premier League games are won in both boxes and that is where Rob Edwards will be eager to improve upon. Tending to see little of the ball, we need to ensure that we are most productive in the final third, whilst we need to eradicate defensive mistakes and lapses of concentration when having to sit in and soak up pressure.
While currently in the bottom three and with just the one victory, have you been pleasantly surprised by your ability to compete against clubs with much larger wage bills such as West Ham, Tottenham, and even Fulham. And does that give you hope that you can survive the drop?
I have certainly been pleased with our ability to compete with those with much higher wage bills than ourselves but I cannot say I am too surprised. 
We've defied budgetary expectations for quite some time now, and even last season, we had a bottom six yearly wage bill, which is incredible when you factor in what was achieved. 
I still think there is better to come and we are evidently still in the adaptation process as things stand, but I firmly believe we can say we have been the best promoted side thus far.
The Premier League is always evolving and the money around currently is somewhat off the scale. While it is a jungle and every team is for itself scrapping and clawing, is there a team either from the recent past or currently in the division that can provide the perfect sustainable template for Luton to follow and achieve their own goals?
It is a really interesting concept when considering other teams as a 'model club', especially with Luton now providing clubs in the lower divisions with hope that Premier League football can be achieved without extremely wealthy owners. 
However, the beauty of our club is that we are never fully satisfied and there is always the notion that kicks of 'what can be achieved next', which is incredibly exciting for us fans. Subsequently, I look at two teams of being at the next step, and they are Brighton and Brentford. 
Both teams have scouted incredibly well and have taken data-driven approaches to spot talent on the continent and further, develop them, and then sell them on for mega fees. 
In terms of your squad, can you highlight a few of your key players that our readers may not be aware of and is there any player who has exceeded your own expectations when it comes to adapting to life in the Premier League?
It would be incredibly disrespectful not to mention Chiedozie Ogbene first who has been absolutely fantastic since his summer arrival. Our ability to recruit quality free agents has been majorly vital in our rise but to continue doing this into the Premier League is remarkable.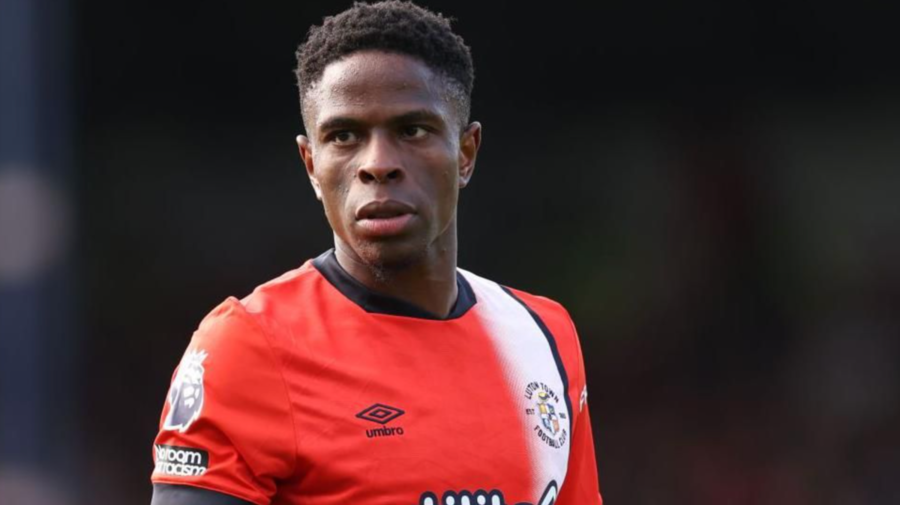 He possesses electric pace, excellent carrying abilities and against a team who like to commit lots of bodies forward like Liverpool, there is certainly scope for the Irishman to threaten in the attacking transition.
Left-back Alfie Doughty has also made a seamless transition to the Premier League, whilst you would have imagined that central defender Reece Burke (who is now unfortunately injured) had been top-flight football for years. 
Goalkeeper Thomas Kaminski has looked better and better as the early stages of this season has progressed too. 
You have already hosted West Ham and Tottenham but it's fair to say the standard and status goes up a few levels with the arrival of Liverpool to Kenilworth Road. As a fanbase how excited are you to be hosting the Reds and what sort of atmosphere can they expect on Sunday?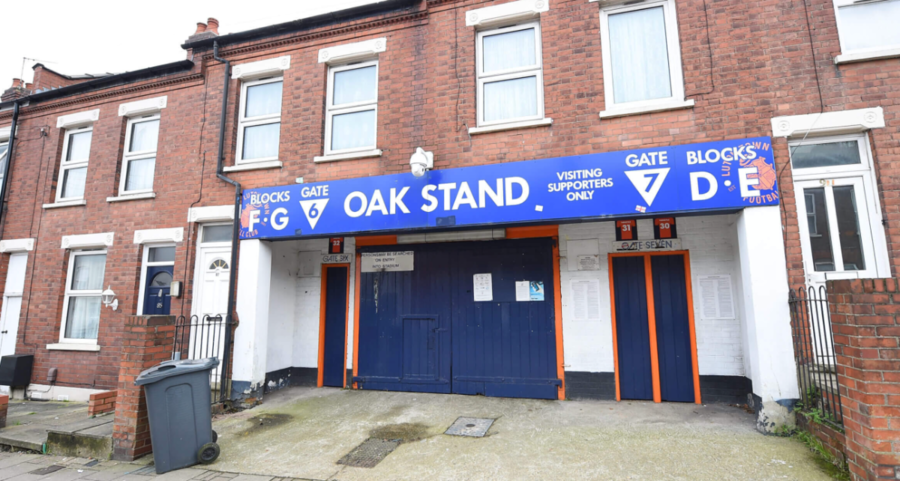 It is the most exciting game of the season for me on a personal level, but I am also well aware that it is perhaps the biggest test thus far. 
Watching Luton as an EFL club over the last few years, there are not many case studies when it comes to Sunday games and how the fans respond, however, welcoming a club the size of Liverpool, under the lights at Kenilworth Road, I fully expect excellent noise levels, especially if we can start on the front foot and can cause some early issues.
If money was no issue and you could sign any player from the Liverpool current squad to play for Luton, who would that be and why?
Now this is a very good question!
I think this is relatively easy when it comes to the other clubs in the traditional top-six but there are a few different ways you can go. 
From an offensive standpoint, you cannot look past Mo Salah whose numbers in the Premier League are absurd, however, defensive resilience is vitally important in what will be a relegation battle and that leads me away from the Egyptian King.
In terms of tactics for this game you obviously want to contain the attacking power of the opposition as best you can but also play to your strengths so how will the coaching staff look to set up in your opinion?
A lot will depend on the personnel available with Rob Edwards seemingly keeping his cards close to his chest when it comes to team selection and subsequently, how we will set up. 
Unlike the second half of last season where you knew how we were going to approach a game and who was playing where, we have had to be more creative to solve issues that have surfaced this season. 
Liverpool will see plenty of the ball that is for sure, but I think we will start pressing high with the intention of trying to force mistakes and get the crowd in the game from the onset. I think the left-hand side (if Ogbene and Doughty operate on that side of the pitch) will be a key area for us.
These are not the games that decide the survival status of a team like Luton, but what would you deem as a respectable result?
You have summed it up perfectly there. This is not a game that will determine whether or not we will survive (although 3 points would be very handy).
After being dominated from start to finish against Aston Villa and managing to keep the score down to 3-1, losing by a single goal or two will be respectable, but I am ambitious (typically blindly) and will go into the game believing that we can get something out of it. 
For me, it is the performance that I am more interested in. Can we be brave in possession and threaten in the attacking transition? Can we step up and apply pressure and turnover the ball more than what we've seen so far in the Premier League?