Attracting as many as 3.5 billion viewers worldwide, football is the world's most watched sport. It is also regarded as the most popular sport for betting. Bookmakers across the globe accept football bets by the thousands each day, and the best football teams wear shirts, promoting sports betting, too.
When done right, betting on football is an incredibly lucrative enterprise. So, how to bet on your favourite sport right? First of all, you need to choose a reputable bookmaker. Secondly, you need to understand how the odds work and finally, but most importantly, you need to know the market.
Below, you will find a handy explanation of the most common football bets.
1. Match Bet
The simplest bet type is the match bet and it is especially popular among novice punters, looking for more straightforward bets. Essentially, the match bet allows you to back a team to win a fixture, and it divides into three options – an away win, a draw, or a home win. In addition, match bets are also known as match outrights, 1x2, and WXD, where the X represents a draw.
2. Correct Score Bet
Correct score bet is another common type of bet, mainly because of the favourable odds. The bet's name is pretty much self-explanatory – punters predict how a fixture will end.
The odds for the correct score bet are very good (the lowest possible returns are rarely lower than 6 to 1), because it is relatively difficult to predict the exact outcome of a match.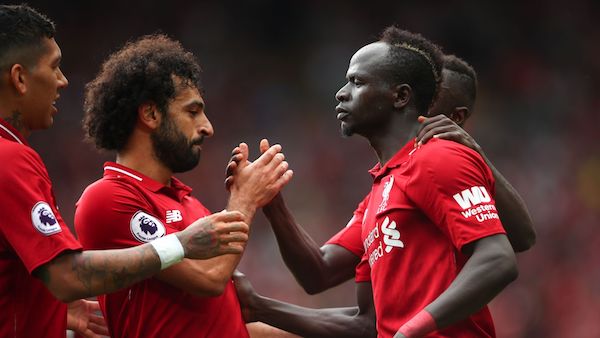 3. Over/Under Bet
Another bet type, dealing with the scored goals is the over/under bet, also known as totals bet. Here, the highest rated betting sites offers a given numeral, usually corresponding to the total number of goals scored by both teams (but not always). Bettors have to guess whether the actual numeral will be lower or higher than the figure proposed by the bookmaker. Most commonly, over/under bets come at 2.5 goals, but the line might be 1.5, 3.5 goals, etc.
For example, if you decide to place a bet on over 2.5 goals, your bet is a winner if three or more goals are scored. Conversely, if you bet on under 2.5 goals, the total number of goals must not be more than 2.
4. Half Time/Full Time Bet
A third type of bet utilising goals is the half time/full time bet. Essentially, this bet allows you to predict the result, either at half time or full time, or predict the result both at the half time and at the final whistle.
If you are a beginner, we advise you to stick to either half time or full time bets, as it is hard to guess the outcome of both the first half and the second half. On the other hand, a half time/full time bet yields higher returns.
5. Draw No Bet
This bet type is preferred by many players as it lets you cover more possible outcomes. Simply said, this bet is the same as the match bet, but if the fixture ends in a draw, you will get your initial stake back, as the bet becomes void.
If you think that both teams are equally good, the draw no bet is a good alternative. Nevertheless, you should keep in mind that, as with other insured bets, the odds of the draw no bet are lower than of match bets.
6. Double Chance Bet
The double chance bet is another type of insured bet, most commonly used in matches where one of the teams is a slight underdog. The double chance bet works by allowing the player to either win the match or achieve a draw, effectively giving you a better chance to win. As an insured bet, the double chance bet comes at lower odds.
7. Each Way Bet
This is a very common bet type, which works the same as the each way bet in horse racing, which is why it is mostly used in tournaments. The each way bet allows you to back a team to win a tournament. But if your team does not win, and instead finishes second, third, or fourth, you can still win. In general, the each way bet yields a return of ¼.
8. Handicap Bet
Common not only for football betting, but for various other sports as well, the handicap bet is commonly used when an underdog plays against a favourite (but not always). Essentially, this bet places one of the teams either at a disadvantage, or at an advantage, indicated by either a minus or a plus before the odds respectively.
For example, if you bet on a team at odds of -1.5, then that team has to score at least two goals more than the opponent for your wager to win.