Liverpool and Tottenham provided a superb advertisement for the Premier League when they played out a pulsating 2-2 draw at Anfield on Sunday afternoon. But it was a nerve shredding game for the home fans and it ultimately ended in disappointment thanks to Harry Kane's late equaliser.
 
A draw was probably a fair result when you consider the balance of play, but Liverpool should really have been able to protect their lead as the game crept into stoppage time. Defensive frailties have derailed the Reds' title challenge once again, and they will continue to cost the club points during the remainder of the season.
 
Victory would have put clear daylight between Liverpool in third and Spurs in fifth. However, the result leaves Liverpool clinging on to a place in the top four, and Tottenham remain two points further back.
 
Arsenal, who demolished Everton on Saturday, are now six points behind the Reds and might go on a run after reuniting Pierre-Emerick Aubameyang and Henrikh Mkhitaryan in a dangerous looking team.
 
Chelsea are wobbling but they are still a good team and will feel confident in their ability to hold onto a top four place.
Man City have run away with the title, and the intrigue lies in discovering who will claim a Champions League place.
 
Youwager will offer odds, review them and find the best prices on the market, and you will see that the bookmakers rate Liverpool's chances highly. Man Utd are just 1/12 to nail down a top four spot, and Liverpool are next in the betting at 1/4. Chelsea are 2/5 and Spurs are 10/11, while Arsenal are the 7/1 outsiders, so that looks encouraging. But the Reds have conceded five goals in their last two games and that is a worrying statistic.
 
Spurs could easily have nicked all three points on Sunday, consigning Liverpool to a second consecutive defeat and plunging the club into crisis mode. Kane banged in a penalty to equalise, but he had missed one 15 minutes earlier, with the scores at 1-1.
Dejan Lovren made a calamitous attempt to clear the ball, landed on his backside and Kane was in on goal. He took it round Loris Karius and the keeper brought him down, leading the ref to point to the spot after a lengthy deliberation with his assistant. Karius gambled by staying on his feet and was rewarded as the England striker drove a tame effort straight at him.
 
Liverpool rode their luck in that instance and found themselves 2-1 up thanks to the brilliance of Mohamed Salah, only to throw it away. Virgil Van Dijk, the man brought in for £75 million to shore up Liverpool's leaky defence, conceded a needless penalty at the death, and this time Kane's strike was unstoppable. It was a bitter pill for Liverpool fans to swallow.
 
Van Dijk has not yet made the Reds any more solid at the back and huge question marks still remain over Karius, who could have held onto a cross but punched it out towards Tottenham sub Victor Wanyama, who rifled home from 25 yards to make it 1-1.
 
The whole club owed an enormous debt of gratitude to Salah once again as the Egyptian earned Liverpool a point by sheer force of will. He brilliantly slotted in early on in the game to put the Reds ahead, and bulldozed his way into the penalty box to drive in his second later in the game.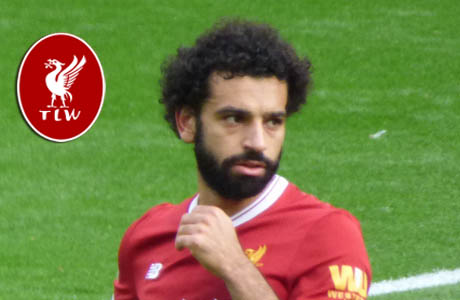 His pace, intelligence and movement made him a constant thorn in the Tottenham defence's side, and he deserved more from his defenders. Were it not for the stunning form of Kevin De Bruyne at Man City, Salah would be a shoo-in for Player of the Year.
 
He made the likes of Kane, Christian Eriksen, Dele Alli and Son Hyeung-Min look positively ordinary. With Philippe Coutinho gone, the impetus on Salah to deliver is even greater, and he rose to the challenge with aplomb on Sunday. Jurgen Klopp sacrificed an attacker and brought in James Milner alongside Jordan Henderson and Emre Can at the heart of the midfield, a move designed to help nullify the threat of Eriksen and Alli.
 
It worked well, but Liverpool were the architects of their own downfall thanks to lapses in concentration at the back. Clear work needs to be done in the transfer market as this team is crying out for a new goalkeeper and another centre-back.
 
Trent Alexander-Arnold excelled against Spurs, but defensive reinforcements are needed, and Coutinho must be replaced. There is nobody currently playing that creator in chief role as Alex Oxlade-Chamberlain lacks the vision and grace, while Adam Lallana is not in the same league as the Brazilian. Overall, a point was not the end of the world, but the game provided was another example of Liverpool's glaring problems.