Footstock is currently booming right now, with interest in the platform higher than ever before. 
UPDATE: New Users will receive 50 Bonus Cards when they Register at Footstock. 
A big part of this is due to the entertainment factor that footstock brings. There's so many features & games to play on Footstock. But first, let's take a step back.
What is footstock?
Footstock is a relatively new product which has been live since April 2019. The game itself if a hybrid of Fantasy Premier League (Fantasy Football), A Trading Marketplace & a Games area. 
Footstock Trading Platform
If you love Football Manager, footstock will be your thing. If you have a good feeling about a Youth Player, or have found value in the market, you can purchase players to add to your collection. In this aspect, it's similar to Football Index 
Once a player hits their peak, or has a great run of form, other traders will be alerted and want to buy that player too. Take Trent Alexander Arnold for example, he's one of the most exciting defenders in World Football and now he's the Second most expensive player on the platform.
Who's the next Youth Talent to come through the academy? Here's a small sample of Youth & Established players.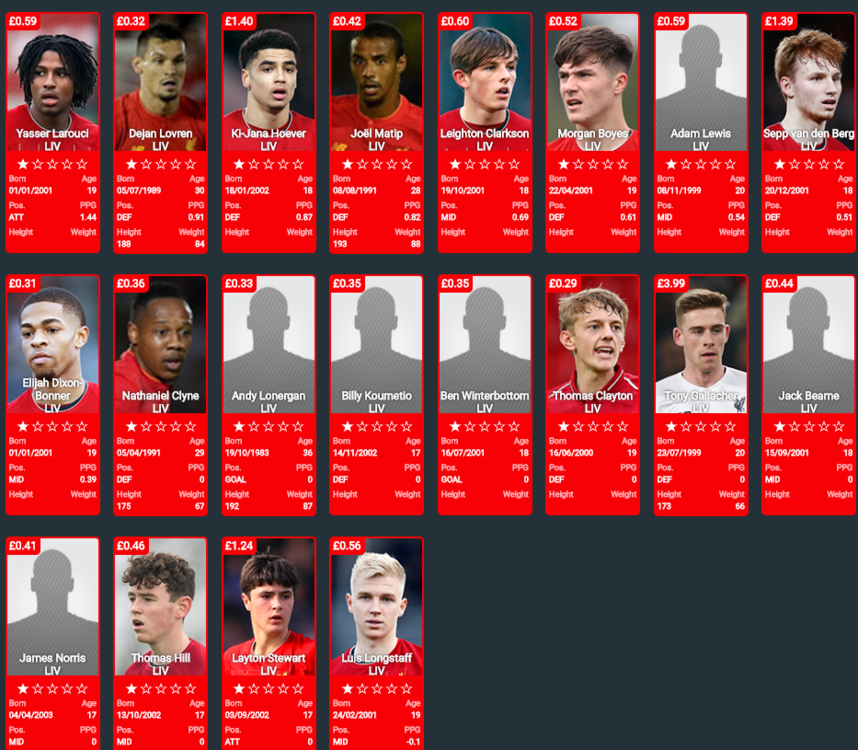 While it's true you can grab a bargain, you need to move quickly. Curtis Jones is one of the highest tipped players, but you won't find him available for less than £7.50.
Playing Footstock
It's vital that you understand Footstock before jumping in, as it will set you up better for success. The whole game is based upon building the best collection of cards that's possible. 
Every Card has a rating, between 1 and 5 stars. (Basic, Common, Rare, Epic & Legendary are the class names).
The trading market is ran using an order book, so it's all dependent on other traders Bids and asking prices. Footstock don't control player prices, it's all user based.
FootStock Tournaments
What we really like about the Footstock tournaments is the variety. Footstock offer Freerolls, for all to enter. They also offer £0.50 tournaments, all the way up to £20 per tournament. The prize pots are absolutely phenomenal!
I prefer these to making an accumulator bet, as watching your player on the pitch and hoping that he scores or assists, in order to win you the tournament prize pot, which is usually between £5,000 to £10,000.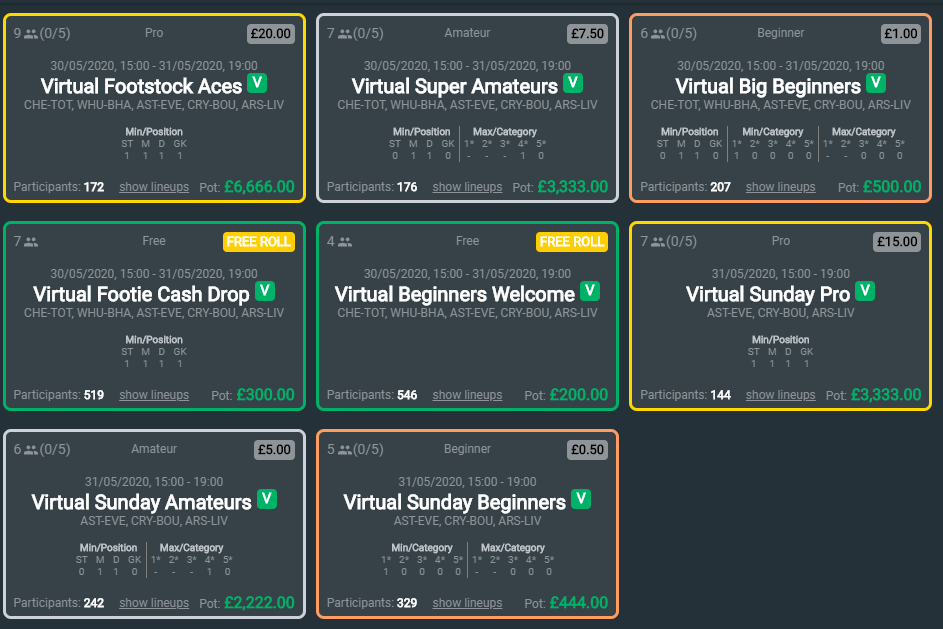 Footstock Trading
If you don't want to enter tournaments, but like buying and selling players, this is achievable. You can do as little or as much as you like on Footstock. 
Buying Packs
You don't have to purchase from the market, instead you can buy player packs. When you buy a player pack, you'll receive a random selection of cards, so fingers crossed you get a Legend card!
If you are new to Footstock, it costs nothing to sign up and you'll receive 50 Bonus Cards.
You can also read a Footstock Review, which offers their thoughts on the platform.