---
Mario Balotelli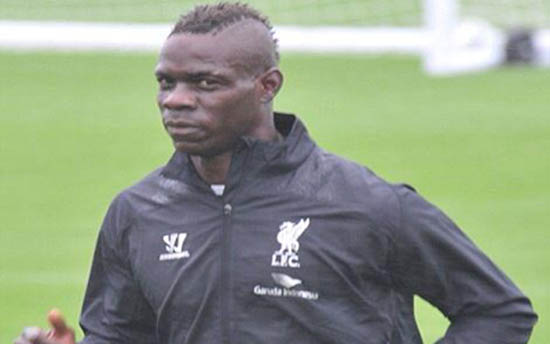 Although we're only two games into the season, we need a lift. We may put a brave face on it, but Suarez leaving was a psychological blow to everyone connected to the club; players, fans and manager. No amount of new signings changes that. Suarez was the catalyst for what we did last season and there was always going to be a hangover from it.
There is also uncertainty too. Can we be as effective without him? The players will be wondering that as much as the fans, and the lacklustre play in the final third of both games so far will only have intensified any existing doubts. Sterling and Sturridge were brilliant last year and they've started pretty well this this season. They are now a two instead of a three though.
That's where Balotelli comes in. Or at least, that's where we hope he comes in. He won't be a like for like replacement for Suarez but he will be able to fill the spot occupied by Luis. All the tactical options Rodgers was able to use last year are now available to him again, and as with Suarez, Balotelli provides that unpredictability that defenders hate. When he's on his game that is. When he isn't, he can be a liability as we've seen in his time at City. He's in his honeymoon period right now and seems to be loving it though, and when he's happy he's effective. Look at his instagram, every day he's posting up some new daft picture of himself buzzing off being at Liverpool.
Mario is like a big kid, but when he's a happy kid rather than a sulky one he's a big talent. Right now he's acting like it's Christmas morning and he's surely ready to be unleashed on Spurs. He could be the spark we need to re-ignite the fire that swept through the Premier League in the second half of last season. Mario and Sturridge up top with Sterling at the tip of the diamond. Come on Brendan, you know it makes sense.
---
An error free 90 minutes from the defence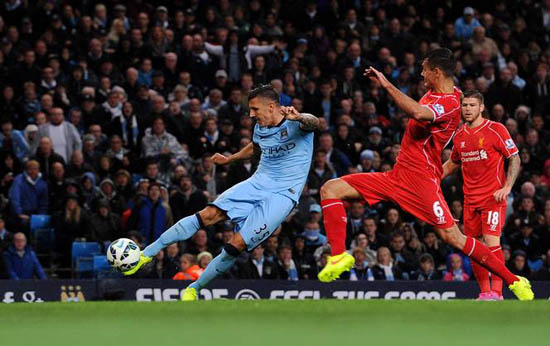 For 40 minutes at the Etihad we looked in control and City were getting increasingly frustrated. There was an assuredness and authority about our play, a swagger even. And then, just like that, we blew it thanks to a typical moment of defensive slackness.
You can forgive Alberto Moreno for that hesitation that allowed Jovetic to nip in and open the scoring. It was his first game in England and perhaps he's used to having more time. He needs to learn from it quickly as it sorted what was otherwise an impressive debut.
The third goal was even worse. Moreno could have closed his man down quicker, Lovren simply can't let Aguero run in behind like that, and I have no idea what Mignolet was doing as he was so far out of position he basically presented Aguero with an open goal. Last year we made these errors but more often than not had the firepower to overcome them. In away fixtures against the other members of the top four we paid a heavy price. Giving away two or three goals at Cardiff or Stoke doesn't necessarily mean you can't win the game. Letting in two or three at Stamford Bridge or the Etihad means you're coming away with nothing.
Spurs aren't at that level, but they won't be anywhere near as poor as they were in both games against us last season. Whoever plays in defence needs to ensure they do their job and concentrate fully for the entire 90 minutes. If a team is going to score against us, let's make them work for it for a change.
---
Adam Lallana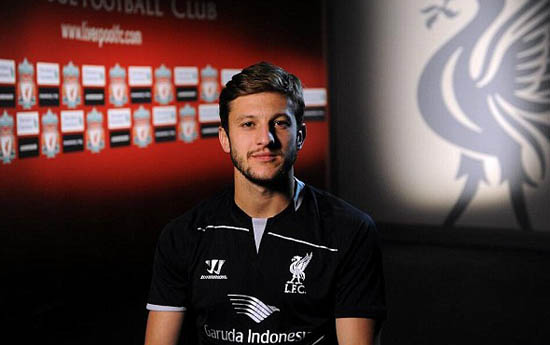 He was the player Rodgers targeted above all others this summer. He's also a player I wrote about last February, saying how he's a perfect fit for how we play and that we should pay whatever it takes to get him. Well that's exactly what we did and I can't wait to see him on the pitch. He provides craft, guile, intelligence and work rate.
It remains to be seen what position Rodgers has in mind for him and this Sunday's game has surely come too soon for him to be starting after that untimely injury he picked up in pre-season. He's in the squad though so presumably could come off the bench if needed. I've got high hopes for Lallana and having him back int he squad opens up all kinds of tactical possibilities for Rodgers
---
More cutting edge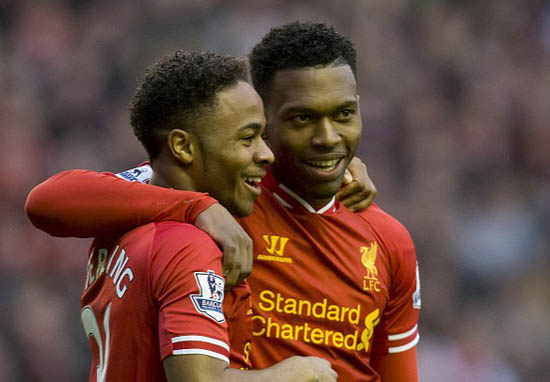 As well as we played at times against City we never looked as dangerous as we did in last year's fixture. Sterling started brightly but faded while Sturridge looked in decent form but was often too isolated and when he dropped deep we were often left with no-one in the box.
Coutinho was disappointing - as he so often is away from Anfield - and he looks to be most under threat by the presence of Balotelli and Lallana.
Whoever plays at White Hart Lane, I want to see us looking more like the Liverpool we saw in the second half of last season. If we can't defend then we need to remember how to attack.
---
Hendo's forward running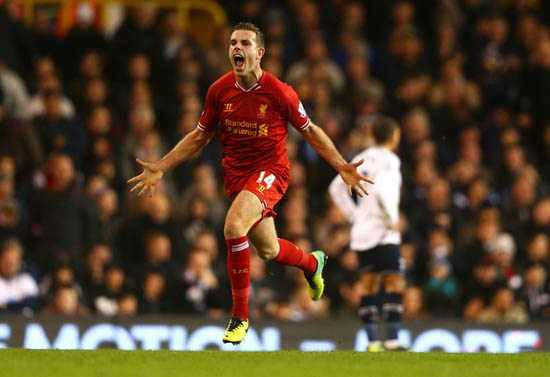 The 5-0 win at Spurs last season was one of the best displays we've seen under Rodgers. Everything went right that day, we defended well, pressed the ball brilliantly and we were rampant in attack. One of the big reasons for that was the forward runs of Henderson.
The Spurs midfield didn't fancy trying to keep pace with the tireless Mackem and if they defend high up the field then Hendo's running in behind could be the key to unlocking them.
With Daniel Agger now having returned to Brondby, Henderson seems like the outstanding candidate to succeed him as vice captain. He's growing as a player all the time and is beginning to show real leadership qualities too. One area he needs to do better is in goalscoring as he's got all the tool to be getting double figures every season. This Sunday would be a good time to open his account for this year.
Dave Usher