Follow TLW
Follow @theliverpoolway





0
Weekend Watchlist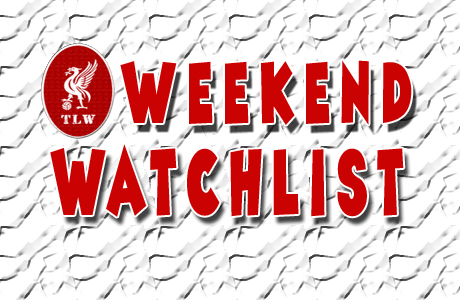 Will Moyes finally get a win?

Ok, we almost certainly already know the answer to this and it's a big fat, resounding "What you talkin' bout Wilis?". Even so, this is the game I'll be following with the most interest, just in case.

The law of averages dictates that Sunderland will win eventually, and although it's highly unlikely that it will be this weekend against Arsenal, it would be hysterically funny if it was, because few things amuse me more than Arsenal Fan TV on a Saturday night after a bad result. Aside from Only Fools & Horses, Arsenal Fan TV is the funniest thing to come out of London.

So come on Moyesy, Alehouse Vic, Steven Pienaar, Jack Rodwell and the gaggle of ex United jabronis who now ply their trade on Wearside. Get yourself a win and ensure that we can all laugh at the Goons on the Gooners youtube channel.
Dave Usher
@theliverpoolway



"Poetry" vs "Prose"

So Pep Guardiola, the "best coach in the world" (copyright the football media) faces his polar opposite in Tony Pulis this weekend. The arch pragmatist and spoiler against the ultimate artist and idealist.

There's a growing sense that for all the admiration for the stuff his teams have played, people want to see the Guardiola bubble burst; they want to say, "It's easy with Messi or managing in a one horse race, but you're in England now". And just as the pressure is growing (six games without a win) along comes Mr Ale House himself.

Now I don't have a single problem with Pulis or his approach. It's shit but it's his shit - and it often works. However, in the grand scheme of "the beautiful game", I want to see the poet defeat the hack this weekend.

Yes, I despise the oil cheats and a defeat for them deffo suits us, but ultimately football should be exciting and entertaining and lumping it long to Salomon Rondon is not my idea of either.

Whether it turns out that way will be fascinating to watch though.

Paul Natton
@OxtonSoulBoy



Are Chelsea the real deal?

This Sunday we'll get to see Chelsea visit Southampton and it should give us a better idea of what sort of proposition they are going to be this season.

After Conte's boys were taken apart by Arsenal in September he reverted to his trusted 3-5-2 formation and results have improved. The only problem in figuring out if that's a permanent thing is that the teams they've beaten are Hull (complete garbage), Leicester (not arsed about the league this time around apparently) and Man Utd (an absolute shambles). So it's hard to know their level right now.

Southampton have got a great record at home and haven't been beaten at St Mary's since last February, they also have the second meanest defence in the league - with only Spurs bettering them. This suggests that the match should provide a stern test of the Chelsea revival and we may get a much better idea of just how serious a contender they are likely to be this season.

Stu Montagu
@SimianJustice