Harry Wilson still has hopes of having a career at Liverpool but is well aware that it will be a tough ask.
The Welsh international has spent the large majority of this season on loan at Cardiff City and on Saturday producing an outstanding individual performance scoring a hat-trick in the Bluebirds 4-0 victory against Birmingham.
The 24 year-old has only made two senior appearances for the Reds, and made his first start at the beginning of this campaign against Arsenal in the League Cup where he unfortunately missed a key penalty in the shootout after the game was tied 0-0 after 90 minutes.
With this current loan spell being the fifth in his senior career, Wilson would love to finally make a impact at Liverpool and feels that he can add a unique element to the squad.
But he also knows as that he is at the point of time in his career where he has to find a permanent home.
Wilson spoke in the aftermath of his outstanding performance (per the Echo via Wales Online).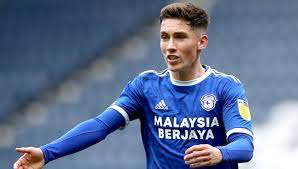 "Obviously it's always been my aim to get into the Liverpool team and play for the club I've been at since I was eight.
"But you know the quality Liverpool have got, the famous front three. I feel I'm good enough to be in that squad. I'd like to think I could go in there and add something different.
"I always been confident in my ability and, playing with the players in that team, I feel it would help me with my game. But that's out of my hands.
The upcoming European Championships presents itself as an ideal opportunity for Wilson to showcase his talents and it is something that he is determined to make the most of.
"I'm fully focused on finishing the season with Cardiff and playing at the Euros with Wales.
"I'm determined to have a good tournament there and, if it's not with Liverpool, I'm determined to get a move.
"I feel I deserve to play at the highest level I can."
Wilson feels that his all-round game has developed this season where he has registered 11 assists to go along with seven goals with his only disappointment that Cardiff will miss out on the playoffs.
"I've really enjoyed it. As long as I'm playing I'm happy.
"I've had to adapt my game because the way we've played here has been different to what I'm used to.
"But it was up to me to adapt my game and make sure I can help the team.
"My assists have been better than previous years. Although maybe my goals haven't been as much, I've helped the team in different ways.
"My off-the-ball work has definitely got better throughout the season.
"Obviously disappointing that before the international break we were in a fantastic position to go and charge for the play-offs. But since then the results haven't been as good as what we've wanted.
"But the season as a whole, especially the second half, we have played some good stuff at times."
Wilson said there had been in contact with Liverpool throughout the season but his focus has naturally been on Cardiff .
Now that the season is virtually done, he can look ahead to future possibilities.
"There is always dialogue between the two clubs and myself and Liverpool, but when I am here I am fully focused on Cardiff.
"They are the team I am here for and want to do well for and give my all for.
"Once the season is finished I will speak to Liverpool. I will always want to go back and play for them.
"But if that's not going to be the case then I am hoping that after my performances in the summer I'll be able to get the move I feel I deserve."