Arsenal Wenger says that Liverpool face a conundrum regarding the contract status of Mo Salah.
The Egyptian superstar is coming out of contract at the end of the 2022/23 season and there has been differing views on whether he will continue his stellar career at the Reds.
Reports over the weekend said that the 29 year-old was leaning towards putting pen to paper on a new deal with Jurgen Klopp often playing a straight bat to any outside noise.
His response to the question posed by reporters in recent days was that he was 'happy' with the talks and the decisive parties are talking to each other and that's all I need. That's it."
Salah's agent Ramy Abbas has been rather cryptic and even provocative in his posts on Twitter in regards to how the ongoing talks are going.
And in recent days, Egypt's Sports minister Ashraf Sobhi has got involved saying:
"I have advised him to continue his journey at a club other than Liverpool, but his direction now is to renew his contract with Liverpool.
"There are campaigns against Salah directed by some to bring him down, but I asked him not to pay attention to them."
Sadio Mane and Roberto Firmino are also up for contract renewal in 2023 and as the star trio are in a similar age bracket (either on the verge of, or already turned 30)  and the former Arsenal manager told Bein Sports (per the Echo) that it could this could cause some issues down the track.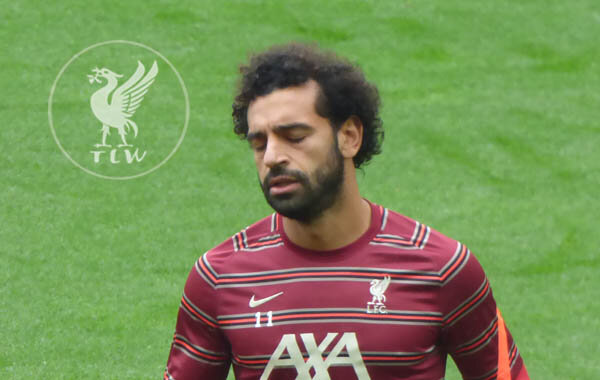 '"It sorts one problem out and creates straight away another.
"You're sometimes in this position.
"You have to do the maximum to keep this player knowing that other players are not far from him, but there is not enough money anymore to satisfy (them) because you've spent too much on this one (player).
"The thing is that once they are 30 years old, it's always how long do you sign then because you know the best paid is already over their peak."
Despite the query over age, Wenger has no doubt that Salah who has scored 28 goals and produced 10 assists in all competitions this season is worth a new deal.
"He has had an exceptional season and since he's come in, every year he's been better. He deserves his contract."