Arsene Wenger has given a sobering message for Premier League authorities saying that Football will be one of the hardest hit industries if Brexit restrictions are too severe.

In the advent of Covid-19 and the Black Lives Matter movement sweeping the globe, discussion over how Brexit will work has taken a back seat.

But the legendary former Arsenal manager brought the discussion back to the table as the Mirror reported:  

"When I arrived, English football belonged to English people. Today, the English Premier League belongs to foreign people.

"How will that change? That will depend now on how Brexit will be applied to football.

"I've asked many people, nobody knows. 

"Will people inside Europe be considered as foreign players who cannot play in the English Premier League? I don't know."

At this present time, the Premier League is home to some of the best footballers and managers in the game.

With that comes global popularity that is the envy of other sporting competitions but Wenger says that can change in an instant.

"If the rules are restrictive, they will kill the superiority of the Premier League.

"Because today the Premier League depends on worldwide exposure, with the best players and worldwide ownership with multi-billion owners from around the world.

"Top Managers will only want to come if the best players are there.

As shown by the success last season of Liverpool and Chelsea in the two premier European club competitions, English Football is currently sitting at the top of the pyramid.

But as one of the true statesmen of the game, the Frenchman said that it risked taking certain steps backwards and cited an prime example from the past.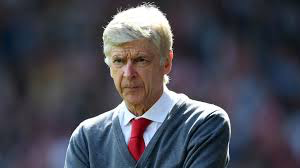 "When England was suspended from Europe (late 80s), when they came back, they were far behind.

"But before they were excluded, they were dominating it.

"So that shows you, that if you have no different influences, you drop slowly back."

But at the end of the day Wenger is quietly confident common sense will apply.

"I believe you're intelligent enough in England and love football enough not to destroy what is basically a diamond today."