It appears Virgil Van Dijk is human after all. The imperious defender was involved in a bad mixup with goalkeeper Alisson which gifted Fulham a equaliser only for James Milner to save their blushes with a late penalty as Liverpool claimed a crucial 2-1 at Craven Cottage on Sunday.

Looking to pass the ball back to the keeper, Van Dijk left his header a bit short and hesitation from the Brazilian coming out from his goal allowed the former Reds winger Ryan Babel to pounce and tap the ball into the empty net.

It gave the home team real belief that that they could pull off the upset of the Premier League season.

It also threatened to put a major dent into Liverpool's title challenge as this game against the relegation threatened West London outfit presented itself as the ideal opportunity to reclaim top spot on the table with Man City in FA Cup action this weekend.

However,  Milner who also accepted some blame for the equaliser with his sliced kick placing Van Dijk under pressure in the first place, was his notable fearless self when he stepped up to the spot to convert after Sadio Mane was fouled by Fulham keeper Sergio Rico.

The sense of irony of Babel scoring in such circumstances was not lost on Van Dijk after the game after his Dutch teammate said pre-match that he knows of Virgil's weakness which the Premier League had not been made aware of yet.

Liverpool Echo reported the vice-captain as saying:

" Yeah, Ryan was trying to be clever I think when he said that.

" I spoke to him as well before the game. 

"I think he's a great player and he's important for our country. 

"I'm obviously a bit gutted and angry that he scored.

"I'm going to tell him on the plane now on the way to Holland that I was a bit angry that we didn't keep a clean sheet.

"All of us could have done a lot better, including myself.

" Mistakes are a part of football, you have to take it and I will as well."

It was a certainly a game of two contrasting halves with the Reds clearly the better side in the first 45 minutes and never under any level of sustained pressure from he home team.

Sadio Mane continued his remarkable scoring streak when he combined with Roberto Firmino to open the scoring in the 26th minute.

But while the Reds dominance was obvious to all observers, try as they might they could not get the pivotal second goal which would have undoubtedly ended the game as a contest

With around half an hour left to play Fulham suddenly awoke and started playing some decent football which made Liverpool realise that they needed to raise their game to a new level.

It is a breath of fresh air, and a sign of Liverpool's terrific mentality that they take it so personally when they concede a goal like they did on Sunday.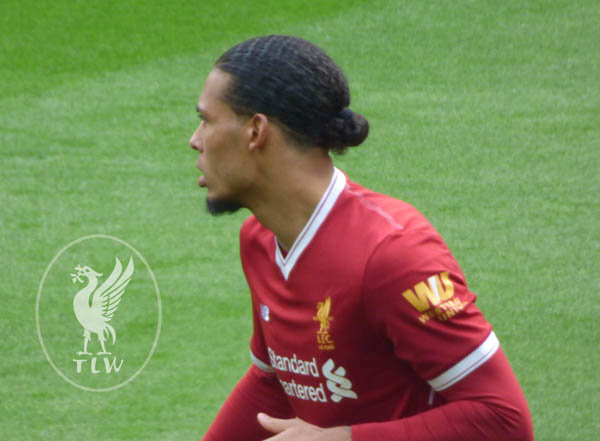 Van Dijk sensed the change of approach was coming from the home side, but said the Reds made hard work of claiming the three points.

"While there were some uncomfortable moments, the end emotion was relief.

"The mood is fantastic like after every win.

"It was obviously important.
"I think in the first half we could have maybe killed the game and scored a second goal and make it a little bit easier.

"In the second half they obviously had belief and they could play freely as they have nothing really to lose.

"I think we made it pretty difficult for ourselves with the goal we conceded, but in the end we got the three points and that's what matters.

"It's a fantastic position that we are in and we have to enjoy it but you know we want to go all the way.

"It's going to be tough because Manchester City are fantastic.
"We will take it game by game."

The majority of the squad now go off to all corners of the globe to represent their countries during the international break, before returning to take on Tottenham at Anfield in what looms as another major test of their title credentials.