Liverpool recorded their first home win over Man United since September 2013 with a emphatic 3-1 win over their bitter rivals at Anfield on Sunday evening.

Two goals by substitute Xherdan Shaqiri were the difference in a contest which saw the Reds produce 36 shots on goal compared to just six from the visitors.

In previous visits to Anfield, Jose Mourinho has set his stall out, more than happy to nick a goal on the break or take a point back to Manchester.

Speaking after the game, captain Virgil Van Dijk thought that with the talent and threat their opponents posed, they would offer a different challenge this time round.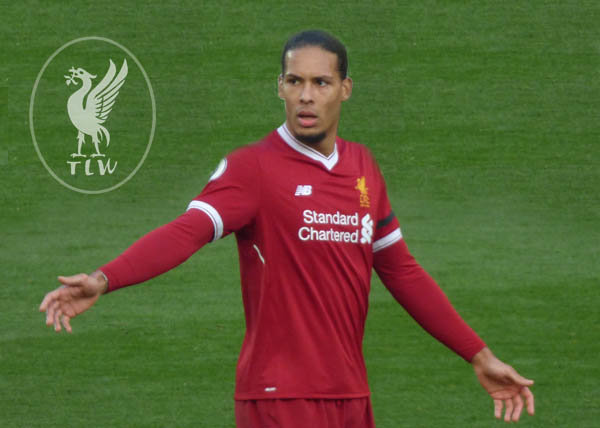 The Telegraph reported Van Dijk as saying:

"We dominated the game and we deserved it. We were expecting something else (tactically) from them. 

Liverpool started well and truly on the front foot and scored through Sadio Mane.

However, when Jesse Lingard made the most of a rare Alisson mistake just after the half hour mark, it would have been the perfect scenario for the Portuguese manager.

Basically he didn't have to push the tempo whatsoever, and look to hang on to what they held.

But these Reds are made from much stronger stuff than previous campaigns and were able to respond in kind and reclaim their spot at the top of the table.

Just like his big central defender, Manager Jurgen Klopp was absolutely thrilled by the performance.

"A brilliant start. It was one of the best performances we have had since I was at Liverpool. First half-hour was outstanding.
''How we played was just perfect. Over the moon about the performance. The way the boys played was outstanding. 

"We saw the line up of United and their quality - how organised they were and they fight from the back.

''The plan was to be brave and chip the ball behind the lines. The first goal was how, if you could have drawn, it would have been the goal. 

"It's so deserved. Top, top first class team."

The challenges keep coming for the Reds as they head to the West Midlands for Friday night Football against a Wolves side who have responded superbly with three straight wins after taking one point from their previous six games.

After defeating Chelsea and taking points from Man City, Arsenal and Man United, they will be extremely formidable opponents for this title challenging team.