Virgil Van Dijk says that the fact that Mo Salah is able to focus on his own game instead of endless contract negotiations can only be a good thing.
Liverpool had a outstanding season winning two trophies and coming exceptionally close to claiming two more with the Egyptian superstar playing a major part in the success scoring 31 goals which included his third golden boot as the Premier League's top scorer with 23 goals, an honour he shared with Tottenham's Son-Heung-min.
The one slight criticism of Salah's overall game was that he was single focused and didn't always look for teammates in better scoring positions, but last season he addressed that well and truly by registering the most assists in the league with 13.
The 30 year-old was a tireless competitor not just for the Reds but for his nation Egypt and mid season departed to lead them in the African Cup of Nations where they fell agonisingly short to lifting the trophy falling to Sadio Mane's Senegal on penalties in the final.
The second half of the campaign was a real gruelling affair for Salah. Not only dealing with that defeat but another heartbreaking loss to the same opposition in World Cup qualifying, along with Liverpool's campaign and lingering in the background was whether he was going to sign a new deal.
It's little wonder that it took its toll and his output dropped after returning from the AFCON tournament where Salah scored just eight goals in all competitions.
But the off-season saw the news that all Reds fans were dreaming of but not many were expecting when he signed on the dotted line until the end of the 2024/25 season.
As a senior member of the squad and a astute thinker of the game at large, Van Dijk has no doubt that the burden that Salah carried certainly had a impact on his performance and general well-being and the resolution will only be a good thing ( per the Mail).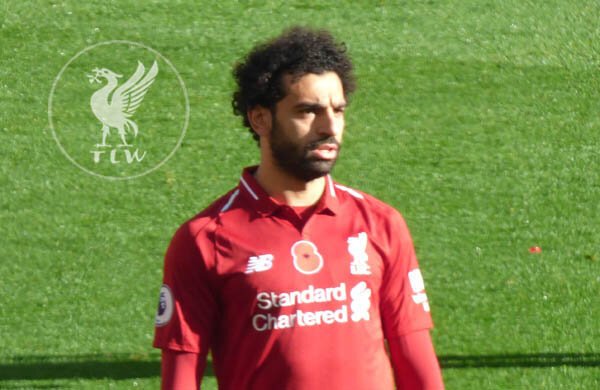 "He's under the microscope all of the time — he created that himself. He's such a good player and he shows that all the time.At the end of the season, there was a lot of talk about his contract.
"We are all human beings and maybe that affected him a little bit, unfortunately. But he still showed high levels and quality, played with a free mind and he's happy to be here — everyone is happy to be here.'
The Dutchman had some sage advice on his own experience for another teammate in Darwin Nunez, another forward who had attracted plenty of headlines in the off-season, some of which before he had barely kicked a ball in anger.
"For him it's the same as me. The transfer fee is not something you should think about. He just has to keep his head down, work hard and be an important player.
"I don't speak Spanish, so I don't speak with him yet! That's quite difficult at the moment but we have plenty of experienced players who speak to him at any chance that's possible. He learns a lot in training and sees how we want to play, how we defend and attack.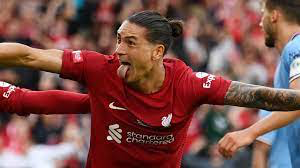 'He just has to focus on himself and the team. He has to improve, get settled in as quickly as possible and the way to do that is to learn in training.
"He shouldn't look at what others have to say about his performances. That's the key to success. If you perform then you'll be fine.
"Don't get distracted."