Virgil Van Dijk was given due recognition for his outstanding body of work over the past 12 months when he won the UEFA Men's player of the year for 2019.

The big Dutchman who has been a colossal figure in the heart of the Liverpool defence since arriving from Southampton, claimed the award in a select field ahead of Lionel Messi and Cristiano Ronaldo.

The margin of victory for Van Dijk was substantial as he tallied 305 points which was 98 ahead of Messi while Ronaldo was a distant third of 74 points.

Sadio Mane and Mo Salah followed with 51 and 49 points respectively.

The award is voted by the managers of the 32 Champions League and 48 Europa League clubs, along with 55 journalists from the member associations of UEFA.

The Ballon D'Or is awarded on similar lines, this time international coaches, captains and journalists give their vote.

While you can take nothing in life for granted, judging by the margin of victory for this award, there is a fair chance that 'big Virg' will be adding to his individual honours list in December.

Speaking after the ceremony, the Official site(via UEFA) reported Van Dijk as saying:

"(It feels] Fantastic. It's been a great year and obviously, to get recognition for what we did last year is stunning.

"It's down to everyone at Liverpool, everyone that is helping me along the way as well so it's great"

Van Dijk also reflected on his personal journey to this special moment.

"It's been a long road but that's part of my journey, it's part of who I am.

"I needed it like this, I'm not a player who was 18 years old and had that rise straight away.

" I had to work hard for every step of the way – that's part of me and I'm very happy about that.

"I'm very proud to get this trophy and it's all credit to everyone that's helped me along the way."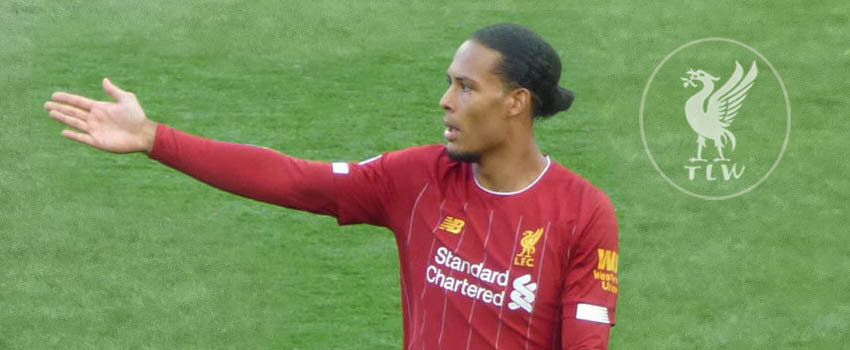 Jurgen Klopp was understandably delighted for his defender.

"Brilliant! It's really big. I wanted to call him immediately but he had to go on stage. 

"I'm so happy for him; I'm happy for us as well because he knows that without the boys around him, he cannot win that prize. 

"It's a prize for all of us – but we send our big man there to get it. It's big. It's really rare for a defender. It's such important information for football, such an important sign for football. 

"Yes, we all love goals – we want to score them and see them – but more and more and more people get excited about defending. 

"Virg is an exceptional defender, in the moment 100 per cent the best defender in the world, so he deserves that prize absolutely. 

"It's now the icing on the cake of the Champions League campaign last year. It's really big and I'm completely happy for him and his family."

It was not the only award for Van Dijk on the evening as he picked up the Champions League Defender of the season while Alisson was selected as the best goalkeeper.