Virgil Van Dijk says Liverpool will be fully focussed on defeating Wolves on Sunday and won't be distracted by things they cannot control.
After a remarkable head to head battle which has seen plenty of terrific football and drama attached over 37 games, it comes down to the outcome of one game which will see who will raise the Premier League trophy for the 2018/9 season.

As has been well documented, the title is in City's hands as three points on the south coast will see them win back to back league titles.

The central defender whose outstanding form throughout the campaign has been a major factor in the position the Reds find themselves in, says the squad are realistic about what to expect.

Sky Sports reported Van Dijk as saying:

"It is on, but you have to be realistic." 

"The way City have been playing all season everyone should expect them to win.

"But you never know.

The PFA player of the year said the most important focus for the Reds heading into tomorrow will be their opponents who have well and truly earned their respect.

"The only thing we can do is focus on beating Wolves, because that is a very big task as well.

"Everyone is talking about Brighton doing something, but we need to focus on what is in front of us because Wolves have been outstanding this season and make it difficult for any team. 

"That's why they are where they are in the table.

But we're at home, it's our last game of the season and we want to give everything we've got, and we will. 

"If we win we've done our job, we will have done what we could do and then we will see what will happen at Brighton."

The mentality of the Reds have become the stuff of legends this season with no greater example coming against Barcelona on Tuesday evening.

Van Dijk said the squad will continue to feed off that.

"We've been showing throughout the whole season in moments that we never give up and keep going. We keep believing, doing the right things.

"Sometimes you have that bit of luck, but you've got to keep doing the right things. 

"This week was an outstanding week for us in the Champions League and we will see how Sunday will unfold."

The Dutchman paid tribute to their main rivals this season for the ability to maintain their standards after a 100 point total last campaign.

"That's the standard that City sets for all of us in the league. They've been outstanding and amazing to do it again almost for a second season. It's unbelievable.

However, he says his teammates should be very proud of their efforts with their ability to go toe to toe with the team that many thought would stroll away with the league before the season commenced.

And he says there is no reason why Liverpool cannot progress to another level. 

."We've got to keep our heads up, we have a big final coming up, but even then, if you look at our results in the league and how we've played all season, we can be very proud of ourselves.

"We have to take a lot of good things from this season into next and do it again or even better. 

"Then we will see what the rest are going to do. The most important thing is to keep doing it every year.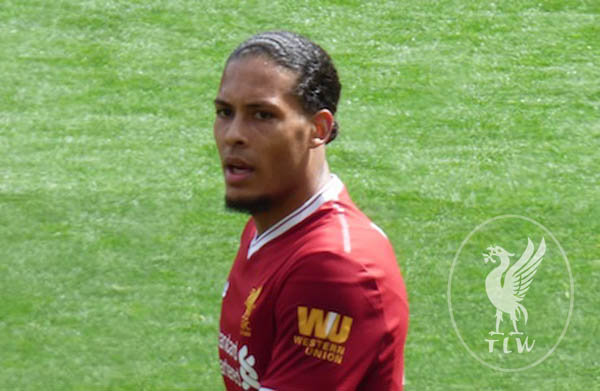 "If we have to do it next season with over 100 points we will try and do it. 

"But we are still in it [this year] and we have to believe, but we have to be realistic as well. It's not in our hands and the only thing we can do is beat Wolves."

As fans, we know how much of a colossus 'big Virg' has been since he arrived from Southampton at the beginning of 2018.

In an incredible stat to show his complete defensive artistry, the 27 year-old has not been dribbled past by an opponent since Newcastle's Mikel Merino did so in March of 2018.

Van Dijk explained his mindset in getting the better of his opponents in this situation.

"It's something that I am not looking at, but I try not to let anyone past me, obviously.

"Maybe my kind of defending gives them an option, makes them make a decision and then I try to get the ball. It's been working pretty well this season, so people can say whatever they want.

"It's something I learned when I was young playing as an attacker on the streets, you don't like to be facing anyone that makes you have to make a decision.

"Strikers would love the opportunity to get past you, but if you don't you make it difficult they have to think. Hopefully I can keep improving on that, it doesn't work every time, but it's been working pretty well this season.