Luis Suarez has expressed his delight for his former team winning their long awaited league title.

Suarez was an integral part of the 2013/4 squad which went agonisingly close under Brendan Rodgers.

The Barcelona striker is particularly thrilled for Jordan Henderson as he knows first hand the turmoil he went through in his personal life, a difficult adaption to life at a big club and trying to learn from one of the best around in Steven Gerrard.

The Official site reported the Uruguayan as saying:

"I am so happy for him because when he arrived in Liverpool they had a not-really-good moment. 

"As some people know he had some problems with his dad (throat cancer battle) and he had really good moments and some bad moments in Liverpool.

"He came in from Sunderland and it's difficult for an English player, when they come to a bigger club. I think when he had near him Steven Gerrard, he can see how Stevie is, how he is all of Liverpool. I think the best teacher he had is Stevie

"I will be happy to see him lifting the [Premier League] trophy because he is a really good person. 

"I speak sometimes with him and I said to him, 'You have a really good chance this season'

"We watch some [Liverpool] games when we can and we see that Jordan, he is the captain from the midfield. 

"He speaks a lot and for his teammates this is so important, when they have confidence with the captain. 

"For me, Jordan is one of the best captains in Liverpool's history.

Last season Suarez saw first hand the never-say-die spirit of Jürgen Klopp's Reds and says they have all the key elements required to be an elite team.

"I think the mentality of the players is so important on the pitch. 

"We arrived in Liverpool 3-0 up, but when you play there they have the supporters and the manager [and] the players are so focused and concentrated on the pitch. It's difficult. 

"They scored in the first 10, 15 minutes and they got the confidence to continue their play and in the second half they played fantastic. 

"We need to accept that and if we'd have scored one goal we would have had a really good chance to continue, but I think they are really good players."

Finally, Suarez had a word with the supporters who used to adore him but the love affair has diminished somewhat due to the way he left the club and the way he conducted himself throughout the semi-final tie last season.

He used this opportunity to explain his antics and get back in the good books.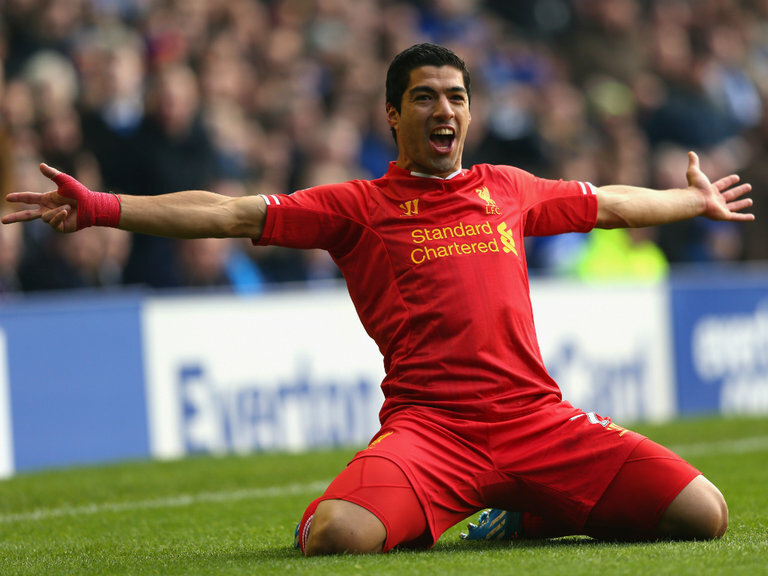 "I know some Liverpool supporters were angry with me because I celebrated a goal against Liverpool here in Camp Nou [last season] and for that I am so sad. 

"I accept that and I say that hopefully they understand my situation: we were playing at home and in the Champions League semi-final. I lived one of the best moments of my life there and I think the supporters didn't forget how my attitude was in the Liverpool shirt.

"But this title is amazing for the supporters, for the players and for the so many people working inside Liverpool. 

"For the last 30 years they didn't know how it felt for Liverpool to win the Premier League.

"I think they needed this moment, for the Liverpool supporters, for the Liverpool club, for the people, for the Scouse people. I am so happy for them."