Raheem Sterling has spoken strongly in defence of Joe Gomez after he was inexplicably booed by so-called England fans in their 7-0 rout of Montenegro at Wembley on Thursday evening.

In a continuation of a story that has stretched through the whole week, Gomez was subject to a less than accommodating reaction when the defender came on for Mason Mount in the 70th minute.

Sterling was not selected for the clash after his altercation with Gomez on Monday, but he was seen to be applauding the Liverpool defender when he stepped onto the pitch.

Alex Oxlade-Chamberlain set the tone for the rout with an early goal and the hosts followed on from there, sealing their qualification for Euro 2020 with the comprehensive victory.

In the aftermath. Sterling took to Twitter to condemn the actions of those who took part.

"Joe hasn't done anything wrong and for me to see someone who keeps his head down and work hard…especially after a difficult week for him to be booed when he came on tonight was wrong.

"I've taken full responsibility and accepted the consequence. I felt as though I had to say this.

In speaking to Sky Sports, England manager Gareth Southgate was at a loss to explain what had taken place.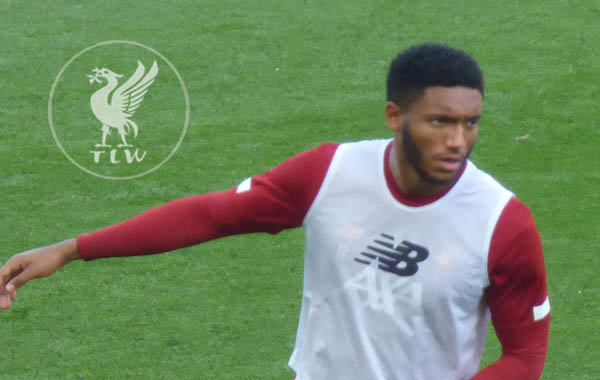 " I don't understand it because no England player should ever be booed. 

"We're a team and Joe has done nothing wrong.

" I've made that clear earlier in the week so I don't understand that. Raheem and him are very close and the whole team are very close so we don't want to see anybody treated in that way.

"I'm sure [I'll talk to him] because as a young man that's an upsetting experience so the reason for putting him on was that he's been with us September, October, we haven't got him into the game and tonight was an opportunity to do that."

However Southgate stopped short of sending a pointed message to the supporters.

"No, it's done, it's done we move on. I've said what needs to be said, it's for me now to make sure that Joe's okay."

Leicester midfielder James Maddison also wanted to show his support for the 22 year-old.

"Joe's a strong boy, a strong-minded boy. I'm not sure why they were booing, whatever the reason, that's behind him. 

"He's a strong-minded boy, as I said, so he won't let that affect him."

One thing is for certain, Joe will be given a rousing round of applause the next time he steps onto the Anfield pitch.