Liverpool continued to turn on the style during the festive period, this time dispatching Arsenal 5-1 in front of a jubilant Anfield crowd on Saturday evening.

A hat-trick by Roberto Firmino along with a Sadio Mane goal and a Mo Salah penalty saw the Reds increase their lead atop the Premier League table to ten points with Man City a chance to narrow that gap to seven points against Southampton today.

Liverpool haven't fallen behind often in the league this season, in fact it has only happened on two occasions against Burnley and Chelsea.

Trailing at home has been even more of a rarity with their last deficit coming almost a year to the day against Leicester (30th Dec 2017).

However, Liverpool fell behind on this occasion courtesy of a goal to Arsenal youngster Ashley Maitland-Niles.

It was a sign that the Gunners meant business while also helping out some of Liverpool's title rivals in the process.

However if we have learnt anything this year it is that the Reds are made of real substance this season.

They responded in kind courtesy of a quick fire double to Roberto Firmino.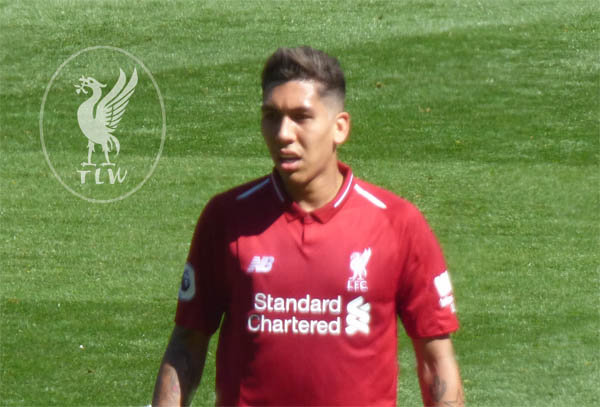 Remarkably they were the first league goals Firmino had scored at home since his goal against Bournemouth in April.

It was also the first time Firmino had put the ball in the back of the net since the clash against Burnley on the fifth of this month.

However if there is one team who brings the goal scoring best out of Bobby, it is the team from North London.

Counting his third goal which came from the penalty spot, the tireless workhorse has now scored eight goals against the Gunners at his time with the Reds and has also been directly involved in three others.

Xherdan Shaqiri who once again made things happen whenever he was on the ball against the Gunners, spoke in glowing terms about Firmino's performance.

Speaking to the Official site, Shaqiri said:

"It was fully deserved. He had a very good game.

"It's always good to have people who can score in the team, he scored the second one very nicely. 

"He fully deserved to score a hat-trick and I'm happy for him. I hope he can keep going like this.

The Swiss midfielder admitted that the early goal from the visitors jolted them into action.

"It was a top game, obviously Arsenal have their quality and you can see that with the first goal they scored.

"It was a little wake-up call for us, we were straight on after we conceded and scored for 1-1 – that was the big point for us to change the game and to win in the end."

Next up for the Reds is the ultimate test for a side wanting to claim their first league title for near on 30 years, a trip to the reigning champions.

The fixture against Man City has the football world talking, but Shaqiri like the rest of his teammates is keeping a level head and keeping everything in perspective.

"Expectations are always high.

"But we want to stay focused, we have to stay focused and work hard every day. 

"There's a long way to go. At the moment we're really happy and I hope we can keep going like this."

Momentum is crucial and while there is plenty more football to be played between now and May, striking a psychological blow against our main rivals on Thursday evening could prove pivotal to the outcome.