If you need any recommendation over how much of an asset Rhian Brewster can be in the season ahead, then look no further than Jadon Sancho.

The England international tasted U/17 World Cup success with Brewster in 2017 and the pair were on the same pitch again in Friday night, albeit on different sides in Borussia Dortmund's 3-2 pre-season win against Liverpool in Indiana.

Sancho played the first half of the encounter, and was able to observe the outcome of Brewster's penalty from the substitute bench in the 74th minute.

The 19 year-old had no doubt what the end result would be.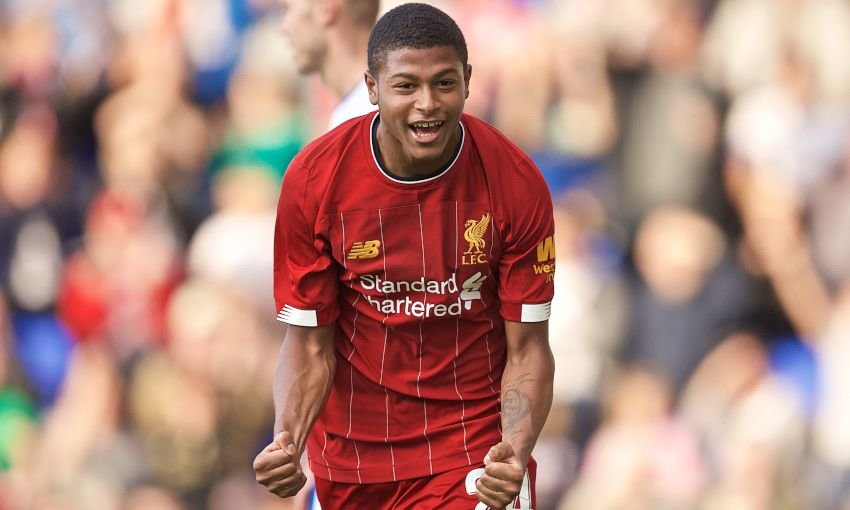 ESPN reported Sancho as saying:

"I knew it was going in as soon as he put the ball in his hands.

"Why? England! I've seen him do it all the time, top corner. I just knew what was coming.

"He spends time after training, practising and practising his technique. I always used to see him out on the pitches. Penalties, free kicks, he took them all." 

The spot-kick was Brewster's fourth of the pre-season, and Sancho who himself has gone from a exciting prospect to an out and out star in his own right, believes Brewster has the qualities to go far in the game.

"I definitely think so.

"I know how good he is. He causes defenders nightmares.

"He is so focused and will keep working hard. I feel like he can do it. I have played with him.

"I feel like he is at the right club, he is developing and he is still so young. Just give him the time and patience and you will see."

That is a pretty fair recommendation if ever there was one.

Certainly there are exciting times ahead as we see will the evolution of this young striker emerge before our very eyes in the next few years.