Mo Salah created club history as he became the quickest Liverpool player to reach 50 Premier League goals in Liverpool's 3-1 win against Southampton on Friday evening.

Salah reached the landmark in his 69th game for the club which is three games fewer than Fernando Torres.

In terms of all players in league history , Salah is the third quickest behind Alan Shearer (66 games and Rudd Van Nistelrooy 68 games).

Salah has been stranded on 49 league goals for the best part of two months with his last successful strike coming against Bournemouth on the ninth of February.

During that goalless stretch of eight games in all competitions while it would have been undoubtedly a frustrating time for the Egyptian , he has not dropped his head and hidden in games.

He has remained involved and played a key role in the wins against Fulham and Tottenham.

Salah is one of the most modest Footballers you will find, and has always maintained that team success is the most important thing.

Speaking to the Official site after the game, Salah said it was nice to end his goalless streak and reach the landmark, but the win made it even more special.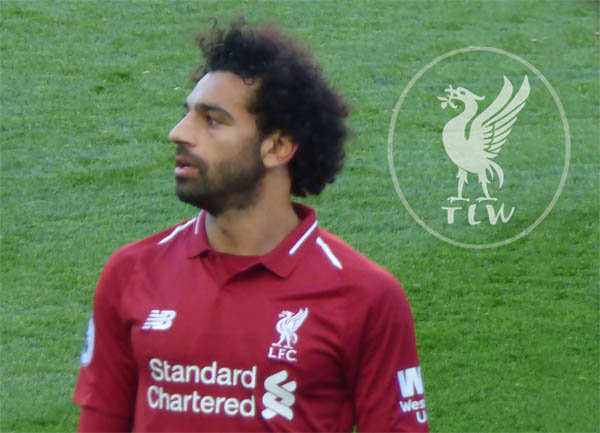 "I think think that's goal No.50 for Liverpool in the Premier League, that's special.

After nine games, I'm very happy to score a goal to help the team.

"That's the most important thing for us."

In terms of the goal, it was a sign of Salah in his pomp.

After being released by Jordan Henderson, Salah ran at a retreating Southampton defence and despite Roberto Firmino calling for the ball out on the left, he had faith that he could finish the job.

And he did just that, slotting the ball past Angus Gunn in the Saints goal from around 20 yards.

When asked whether he had anything on his mind other than going for the goal himself, Salah was unequivocal.

"I think as a striker you need to score. Always, I'm thinking to score.

"I just took my decision to shoot the ball and score. I'm happy about it."

It goes without saying that a few more pieces of individual  brilliance by Mo would be pretty handy between now and the end of the season.