In a week where Mo Salah made the headlines entirely not of his own making, the Egyptian superstar gave the perfect response to the 'fans' of his former club in the best way he knows how, by letting his football do the talking as Liverpool defeated Chelsea 2-0 on Sunday evening.

In a clash that had a whole lot of meaning for both clubs albeit for different reasons, it was always going to come down to which of the many stars on the pitch could rise to the occasion.

After a first half stalemate where not a lot was given away by either side, it came down to three minutes early in the second half which could prove incredibly pivotal come May.

Firstly, Sadio Mane was on the end of some good work by Jordan Henderson as he headed home from close range.

But what was to come will be regarded as a special Anfield memory for a long, long time.

After receiving the ball from Virgil Van Dijk, Salah unleashed a stunning, angled 25-yard strike which left Chelsea goalkeeper Kepa as an onlooker, and led to complete bedlam in the crowd.

For the man himself, Salah said his instinct completely took over.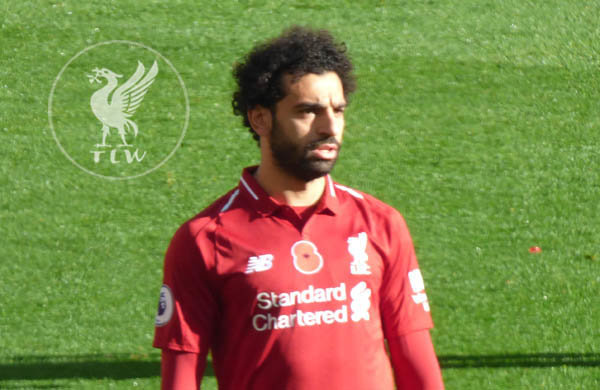 The Official site reported Salah as saying:

"I don't think, I just feel!"

"Normally I shoot [with the] inside of the foot but this one - because it's far [out] - I just hit it with power.

"I was a bit lucky that the ball hit the net like that."

While many will view it as a certain candidate for goal of the season, the humble superstar says he rates it behind another one of his strikes for the Reds, that being his goal in the Merseyside Derby last season which won the Puskas award in 2018.

"I will always choose [the Everton] one," he added. "This is my favourite because it's my first derby.

"I think I used everything good - the strength, the technique and the skills."

If we manage to win the title, Mo will look back on this strike as a very significant moment in his career.