It was arguably the defining moment of last year's Champions League final against Real Madrid. Mo Salah crumpled in a heap after tangling with Sergio Ramos midway through the first half .

Liverpool were already heavy underdogs against a team full of experience who were aiming to claim their third European Cup in a row.

Basically the Reds had to be at their very best to claim the trophy.

And a key part of that included their talisman continuing to do what he had done all season which was operate at world class level and leave defenders in his wake.

So when Salah was helped off in agony and in tears clutching his shoulder after a contentious challenge from the Real captain with just 30 minutes gone on the clock, the hearts of Liverpool fans sunk the world over.

While there would have been a thought in the Liverpool camp immediately after the bitter defeat that ' We'll go one better next year', there are no guarantees.
Just like in life, it is difficult to plan ahead of a Football season.
 
That is why for the Reds to be back at this exact stage 12 months later is a remarkable effort and one they deserve a lot of credit for.

Salah spoke about the vibe of the group ahead of the final against Tottenham on Saturday evening.

The Liverpool Echo reported The Egyptian king as saying:

"We are very excited. 

"Of course this is our second final in a row.  

"We lost the first, but everything feels better this time around and we have more experience than the last time.

"We had a good preparation period in Spain. 

"Now we are back in Liverpool and we are feeling very motivated as players and coaching staff. I hope we can win it this time."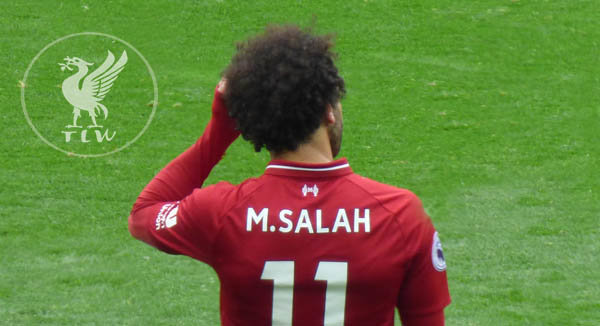 Reflecting on his misfortune on this same stage last season, Salah quipped that he hoped he would be on the pitch a bit longer.

"I am so happy that I have the chance to play another final.

"I hope I can play the full game this time, I am very excited for that. 

"I hope we can right what happened last season, get a good result, and win the competition.

When asked whether it will be a dream to score the winner on Saturday evening, Salah was unequivocal in his response.

"Not just a dream! I hope it becomes a reality and I score in the final and then go on to win the Africa Cup of Nations too."