Andy Robertson has issued a rallying cry ahead of another massive week for the club both domestically and in Europe.

The Liverpool left-back who has won plenty of plaudits not just for his on-field exploits but also his straight talking this season, said while the opportunity to win silverware this season not in their hands now, the last thing they should do is lose hope completely.

The Official site reported Robertson as saying:

" We've got three, hopefully four, games left this season, and we need to give it everything, 100 per cent, in every single game because we know what's at stake.

"We know both of them are out of our hands now but look, it's Liverpool - we fight for everything and we believe.

Belief is something what Jurgen Klopp and the rest of the players have built their season upon.

Although the scoreboard at the Camp Nou did not paint a rosy picture as we look ahead to the second leg, Robertson said there was plenty of positives they could take away from the game.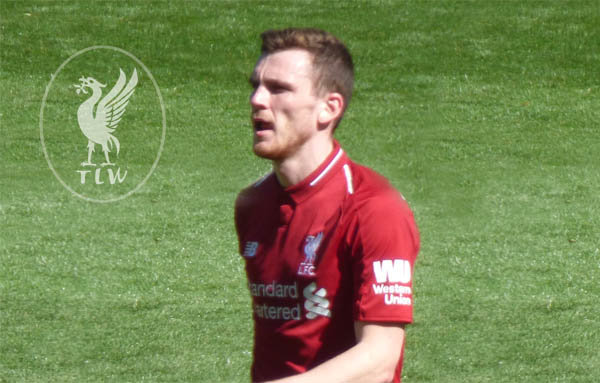 "We dominated large periods of the game, especially at the start of the second half.

"Their fans were booing them, players were getting booed off. 

"We had them where we wanted them, which is exactly the kind of atmosphere you want to create when you are the away team. 

"Then they go and create and the second goal is just so lucky in my opinion. 

"Hopefully we get the rub of the green next week."

Robertson said while naturally disappointed, the squad needs to put that to one side and focus on the league clash away to Newcastle on Saturday evening.
"We had the chance to score and 3-1 is different, but look we need to dust ourselves down because we've got a huge game on Saturday and we need to be ready.
 
"Newcastle are on a great run of form, so we need to be at our best there and then we can worry about Barcelona."