Andy Robertson says that Liverpool are pleased with their start to the season but still believes they can progress to another level.

The Reds have shown once again this season that they are prepared to go the full ninety minutes to get the desired result, but the Left-Back said that they would prefer a more comfy ride for themselves and their fans.
The Echo reported Robbo as saying:

"We have found ways to win and have been going right the way to the end. 

"Against [Manchester] City and Tottenham we played unbelievable but Villa and Palace we had to dig deep.

"We have 37 points in the Premier League, you can't do much better than that but we are always striving for perfection.

"We haven't reached our best yet and it will be great when that happens. 

"Fans would love a game where they can sit down for the last 10 minutes and enjoy it, not biting nails."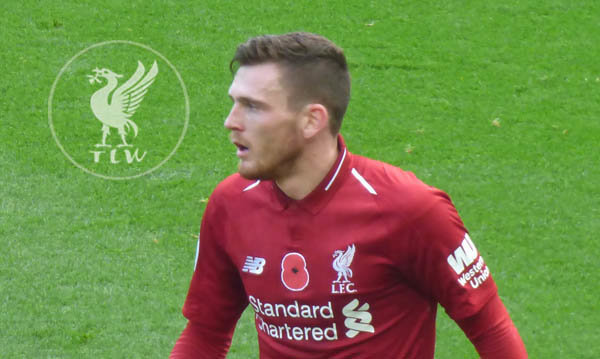 The Scottish captain is like a energizer battery running up and down his flank every game, but the 25 year-old admits he has been carrying his share of niggles of late.

He admits that he hates missing any game time, but sometimes smart game management and preservation is necessary like what occurred against Genk when he came on late in that Champions League group game.

"The lads will say I've been in the treatment room too long and the physio is getting sick of me.

"It just takes longer to get things going, and once I get going it's okay. I have 30 mins to warm up rather than 10-15 mins.

"Everyone is pushing each other in the squad. It's not about fear, it's about me personally wanting to play in every game. Watching isn't good for the heart! I'd sooner be playing.
 
"We all want to play games and sometimes it's just not possible. You have to respect that."