Liverpool played out a scoreless draw against Bayern Munich in the first leg of their last 16 clash at Anfield on Tuesday evening. It was a cagey affair with both teams lacking their usual fluency in the attacking third of the pitch, but in a defensive sense it was a first class display by both sides.

Heading into the eagerly awaited clash, one of the big talking points was the absence of Virgil Van Dijk through suspension.

With Joe Gomez and Dejan Lovren out through injury, the question was who was going to fill the sizeable void that the Dutchman left.

While captain Jordan Henderson put his hand up for the role, Jurgen Klopp went with Fabinho who had played at centre back with former club Monaco, and also for the Reds against Brighton last month where he looked right at home.

Partnering Joel Matip, the defensive midfielder had to face the likes of Robert Lewandowski, Kingsley Coman and Serge Gnabry but instead of shying away from the responsibility, he took it all in his stride.

One teammate who was keen to highlight the performance of the Brazilian after the contest was Andy Robertson.

Metro reported the left-back as saying:

" Yeah, different class.

"The good thing is we haven't had a game in ten days so me and Fab have been working together in training and trying to work on a partnership.

"Of course he would prefer not to be playing there but I thought he did a great job for us.

"He put in some great tackles in the box but of course we've got Virg back for the next leg but Fab did the job we needed to do. 

"We all stuck by him, we all protected him. But he didn't need it."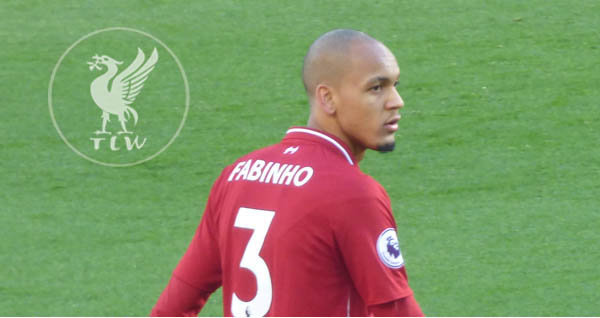 After needing time to find his feet in a new league, the performances of Fabinho have been on a rapidly upward curve during the last few months which is a major bonus as we head into the crucial final months of the season.

What is also a bonus is the fact that the 25 year-old is so comfortable playing in multiple positions of the pitch which in the modern game is so vital.

While the overall result was not what Jurgen Klopp and his players would have wanted before kick-off, it was certainly not a disaster either.

Klopp knew that his team was not at their best on the evening, but is well aware that there is plenty to play for when they meet again in three weeks time.

"On the game, we made our life a bit difficult today with the last pass. 

"I don't know how often, maybe 10 to 12 times, there was a promising situation either a counter-attack or on the edge of the box but we immediately shot [the ball] into their legs, it doesn't make too much sense. 

"The positive of course is the result, it's the best possible draw you can get but we can play better, we should play better.

After not playing for 10 days, perhaps it is a blessing we got that sort of performance out of our system before we play our most important game of the season to date on Sunday.