Andy Robertson has spoken with great pride about the overall performance of Liverpool in the aftermath of a remarkable league campaign, and warned their chief rivals that this team is not going anywhere in a hurry.
 
A Sadio Mane double against Wolves was not enough for the Reds to end the 29-year drought for the league trophy to return to Anfield.
with Man City claiming their second straight title after defeating Brighton 4-1 win at the Amex stadium.

Robertson hid any sense of internal disappointment of falling short by a solitary point and wanted to focus purely on the positives of a outstanding campaign.

The Official site reported Robbo as saying:

"97 points - if anyone offered us that at the start of the season I think everyone would've taken it.

"We've come up against an incredible team and for us to get that close, it just shows you how far we've come. 

"We've come a long way since last season and closed the gap to City.

"The good thing is that City know we're here now and we're not going anywhere.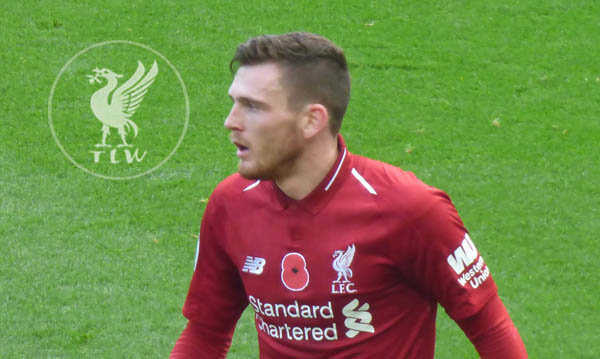 Robertson said the agony of just falling short will spur this squad onto greater things in the future.

"This squad will stay together and we need to put everything into next season.  

"We've not done much wrong, but we'll learn from it. We've still got a massive game coming up and then we can focus on next season.

"We've come up against an incredible team, but this team isn't bad as well."

To the credit of the left-back, he was able to pay tribute to the title winners.

"Man City deserve all the credit they're going to get.

" I think I saw it during the week that nobody has lost this Premier League, it's been won - and it's been won by an unbelievable team that's set the standard. We've kept up with them but we've just fell short.

The beauty of the past week is that Liverpool have earned a opportunity to end the season with a much deserved piece of silverware, that being the Champions League in Madrid on the first of June.

Robertson said success in that game will be the perfect end to a terrific campaign but they will face a very worthy opponent.
And you get a sense that the players would play the final tomorrow if they could.
 
"We're in the final now and we need to take that one step further that we didn't take last season.

"If we can do it then it'll be a hell of a season. We know how hard that game against Tottenham is going to be."