Liverpool produced a statement of intent in their 5-0 thumping of Huddersfield at Anfield on Friday night.

After Man City's comfortable win in the Manchester derby on Wednesday night, there was a school of thought that it was the decisive blow in what has been a truly captivating title race.

However those who thought that the Reds would just wave the wave flag do not know this Liverpool team too well.

Matching City stride for stride across the whole season, the Reds did so once again under the Friday night lights.

A sign of a quality team is being able to win in many different ways , and while they have had to roll up their sleeves and dig out a result at stages throughout the season, this was the Reds at their fluent best.

Sadio Mane and Mo Salah covered the absence of the injured Roberto Firmino without any troubles by each grabbing a brace, while Naby Keita scored Liverpool's fastest goal in Premier League history after just 15 seconds.

One man who has been superb in a attacking and defensive sense this season is Andy Robertson.

The PFA left-back of the season registered yet another two assists against the Terriers and by doing so,, became just the third player in Premier League history to record eleven assists by a defender during a season, moving alongside Leighton Baines and Andy Hinchcliffe. 

And with two more games to go, you wouldn't put it past the Scottish captain to claim the record for himself.

However, he has a teammate on his tail in fellow full-back Trent Alexander-Arnold who recorded his ninth assist in the league this season.

Robertson says the battle to claim the assist crown is making the duo go to greater heights.

The Official site reported Robbo as saying.

"[I'm] delighted. Trent got one as well [but] I'm just keeping in front.

"It's all about helping the team and it pushes both of us. That proves it by the numbers this season.

"It's friendly banter and hopefully it stays that way all the way through.

"Whoever wins it, it's going to be incredible and good numbers from both of us."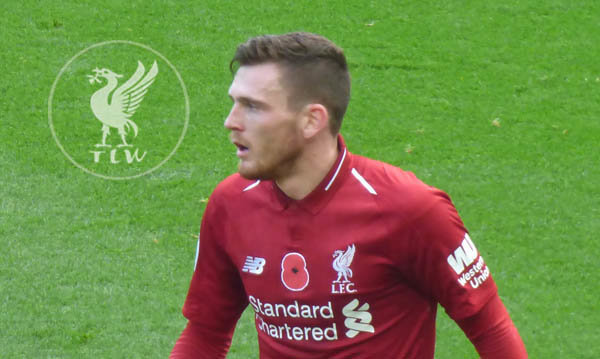 As for the title race, Robertson said the team are not getting consumed by what their rivals are doing and it is all about keeping the pressure.

"I watched the game on Wednesday. I felt if I watched it, it wasn't going to make much of a difference.

"We don't expect anything and all we can keep doing is winning games and putting the pressure on them.

"If they pick up the points then we know they win the league. But as long as we keep applying the pressure then hopefully they slip up.

"But we'll wait for that to happen hopefully."