Gini Wijnaldum is said to be very happy at Liverpool and more than open to extending with stay with the Premier League champions for the long term.

While Liverpool have been quiet on the transfer front this summer only bringing in Kostas Tsimikas, fans could be excused for a feeling of Groundhog Day with the regular links to Thiago but seemingly no deal close to fruition.

The continued speculation regarding the Spaniard who has compiled an outstanding resume at Barcelona and Bayern Munich, has been seen as an indication that Wijnaldum will be sacrificed as Jurgen Klopp has reportedly been told that he has to sell before he can buy

Adding to that fact is the Dutchman only has a year to run on his current deal and to this point has not yet signed an extension.

The midfielder has being heavily linked to Barcelona and link up with his former international manager Ronald Koeman who has taken over the extremely hot seat at the Catalan giants.

Koeman sees Wijnaldum as a key piece to the rebuild that Barcelona need to undertake.

However the Metro (via The Telegraph) has thrown doubt onto any proposed deal as they report that Gini hopes to stay at the club and sign a new contract.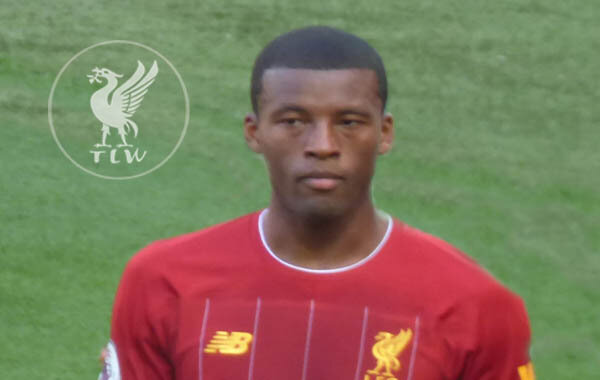 The report continues to state that the hold-up in negations is believed to be over the length of the deal that Liverpool are offering Wijnaldum.
Barcelona are willing to hand him an initial three-year deal with the option of a further 12 months to take him to his 34th birthday.

Liverpool manager Jurgen Klopp faces a extremely delicate balancing act. He has made no secret about his admiration for Thiago as a player.

However, Wijnaldum is someone that the manager has total faith in whatever role that he is asked to fulfil.

Whenever a big league game or a clash in Europe is on the horizon, you can virtually guarantee Wijnaldum's name will be in the starting lineup and he is a much respected voice in the changeroom.

While the start of the season is on the horizon, you sense this saga has a little while to play out yet.