Premier League players are firmly against the plan to play games behind closed doors.

The Mirror reports that players from all divisions in England have spoken to their representatives at the Professional Footballers Association about their displeasure of the plan.

There was a belief that the Premier League has mapped out a plan to resume games from as early as May 2nd, especially as they were under pressure from TV companies to fulfill their contracts or they will risk losing money running into the hundreds of millions of pounds.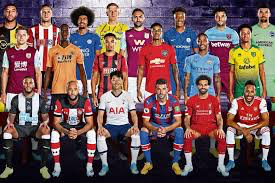 Some of the reasoning behind the players concerns include:

* Fearing for their own safety amid strict Government warnings over social distancing.
* It could put their own families in jeopardy if they then become infected
* Extra strain would be placed on emergency services with ambulances, paramedics and security would be needed at a time when they are already being stretched to the limit
* They do not want to play in empty stadiums with loyal fans being locked out

With the players so strong in their view, there will undoubtedly be some strong discussions taking place behind the scenes.

The PFA chief executive Gordon Taylor said: 

"Players do have concerns and understandably so. It would not be our preferred option but everything has to be considered at the moment."

There is also a fear that the new season will kickoff behind closed doors with no one knowing when this Covid-19 outbreak will ease.