Two of Liverpool's most consistent performers this season are set to be rewarded with contract renewals after the Champions League final.

The Telegraph reports that the evergreen James Milner and central defender Joel Matip will receive new deals extending their tenure at the club.
Both players have a year to run on their existing deals.

It seems at the beginning of every season speculation rages regarding how much the former Leeds, Newcastle, Aston Villa and Man City veteran will play in Jurgen Klopp's' fluid lineup but Milner always to step up to the mark more often than not.

The fitness fanatic is the ultimate team man, and despite being deployed in various roles during his four years spell at the club, is certainly not one to complain and gets on with his job with a minimum of fuss.

As the years have gone by, Milner has become an ever more popular player with the fanbase and has allowed his personality to shine on social media platforms, often poking fun at his perceived dour persona.

A return to his boyhood club Leeds has regularly been mooted, but with the Yorkshire club falling short in its promotion bid, it is thought that Milner will sign on until 2021 at least.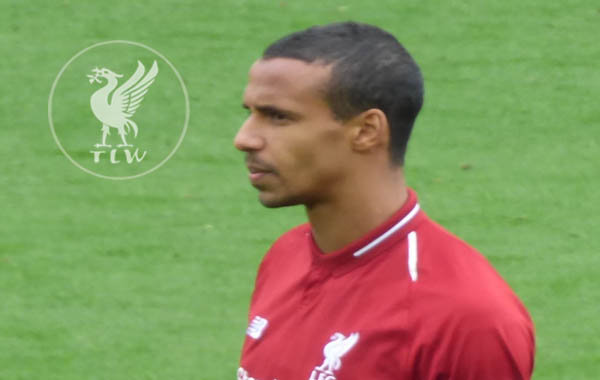 Meanwhile for the first two years of Joel Matip's spell at the Reds, the former Schalke man had been a player who flattered to deceive.

Quite often that was down to misfortune with injury.

For someone with an imposing physique, the Cameroon international was a master of picking up the most innocuous of injuries which managed to last a great deal of time.

He clearly had some strengths to his game, but the missing element was getting him on the park on a consistent basis.

With Joe Gomez moving into the central defensive position at the start of this season, Matip had slipped to the fourth ranked CB and his Reds career was hanging well and truly in the balance.

Finally some good fortune shone on 'Big Bird' at the start of 2019 when Gomez and then Dejan Lovren were out with long term injuries.

Matip who had just returned from a freak collarbone injury suffered in the dying stages against Napoli was able to fill the breach alongside Virgil Van Dijk, and together the duo have formed a superb partnership, and most importantly the 27 year-old has managed to stay fit himself.

Before Matip struck his rich run of form, there had been speculation whether Jurgen Klopp would be looking at other central defensive options in the upcoming transfer window.
 
But he has made it clear with his performances in the second half of this season that he wont be handing over his position in the side without one hell of a fight.

We certainly look forward to having James and Joel at the mighty Reds for a few more seasons.