Kylian Mbappe shapes as being Liverpool's top transfer target next summer according to a fresh report.

The Daily Express (via El Desmarque ) says that Liverpool will provide 'stern opposition' to Real Madrid in the quest to sign the extremely talented 20 year-old forward from PSG.

The report says that Liverpool are willing to pay £215 million for the French star as well as £34 million a year on wages.

But if the Reds look to sign Mbappe, it will likely mean that one of the current front three will be departing.

Real Madrid have made no secret that they are admirers of both Mo Salah and Sadio Mane and will likely be a leading suitor if either of them come onto the market.

While PSG have no intention of selling Mbappe at this time, the player himself has recently talked about seeking a fresh challenge.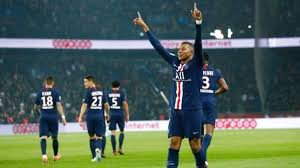 " I think I'm reaching the first or second turning point in my career.

" Maybe it's time to have more responsibility, which could be at PSG with great pleasure or maybe somewhere else with a new project.

"This was my fourth season in this league and I've had a lot of exciting experiences. "

"First, I was with Monaco and we managed to win the title and then I joined a totally different project in Paris where I've managed to adapt from the first year.

" There have been some disappointments, but that's part of football and we managed to solve things in order to win the title.

Mbappe has tasted plenty of success in a team sense winning three titles (two for PSG and one at Monaco) along with a fair  number of individual accolades.

We will continue to watch this story with interest as the season progresses.