A hurdle in the way of the league season restarting has been cleared with local police giving the green light for matches to be played at Anfield and therefore give Jordan Henderson the chance to lift the league trophy on home turf.

The Mirror reports that the Merseyside unit are happy to follow the lead set nationwide in regards to policing matches especially if the lower placed clubs in the Premier League get their way to scrap the neutral venue proposal.

The report states that discussions have taken place with Liverpool officials and the local council for some weeks, in an attempt to produce an effective plan should games be allowed at Anfield.

Further talks will take place on Thursday between the government, national police bodies and the Premier League, with the Department for Digital, Culture, Media and Sport understood to be ready to rubber-stamp the return on June 12 without any need for neutral venues.

The city has seen major celebrations take place for Liverpool sides over the years, with an estimated 750,000 people turning out for the welcome home parade for the 2019 Champions League winning squad.

In these unprecedented times of lockdown and social distancing, the public celebrations for a league title 30 years in the making is set to be very minimal indeed.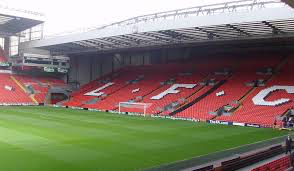 Authorities will draw up a specific plan to keep public order within the confines of a partially lifted Coronavirus lockdown, if certain conditions are met.

Liverpool boss Jurgen Klopp would address fans directly, and the club has devised a variety of measures, including extensive media engagement with supporters both before, during and after games, to keep them inside watching matches on TV.

Watching games purely on the box could be the new normal for the foreseeable future with the Mirror also stating clubs are planning for the worst case scenario of not being allowed to have fans in their own stadiums until the 2021/22 season.

The result of this would be crippling because clubs would miss out on season ticket sales, sponsorship, retail and it could also impact on TV revenue.

TV companies are already suggesting that if the current season plays out behind closed doors that they may ask for a rebate because the games would not be as exciting.