For a player who has made less than 30 appearances for Liverpool, Loris Karius sparks no end of discussion among the Reds fanbase.
After an unconvincing first campaign in 2016/7, the German goalkeeper looked like he was making some steady progress last season but it was also clear that he had the odd howler in his game.
Never was this more noticeable than in the Champions League final where Karius gifted two goals to Real Madrid that sealed a 3-1 win for the Spanish side.
The aftermath caused mass ridicule and humiliation for the 25-year-old which led him to offer a tearful apology to the fans and while that was an honourable thing to do, for many it did not erase the nature of the defeat.
While Jurgen Klopp staunchly stood by his man, more errors were seen in pre- season and it became clear that a decision had to be made about his immediate future at the club.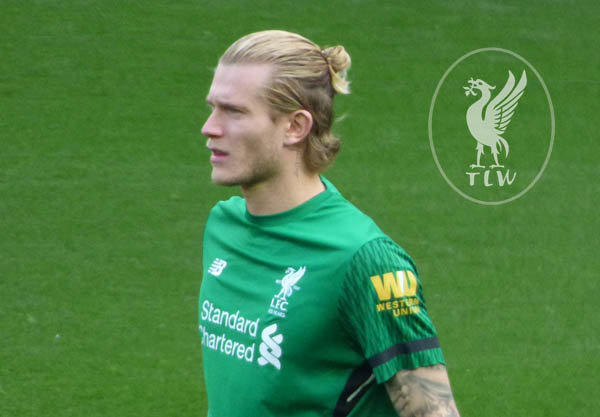 The German goalkeeper is currently on a two-year loan at Turkish club Besiktas after been deemed surplus to requirements with the signing of Brazilian keeper Alisson from Roma in the summer.
It has not been a smooth entry into Turkish football for the German as he made a couple of notable mistakes in Europe and also in league action.
Multiple reports emerged yesterday that Besiktas were looking to cut short the loan in January and instead sign striker Divock Origi.
However all parties have subsequently denied that talk with Four Four Two reporting Karius' agent Florian Goll as saying:
"Complete nonsense, I wonder where such things come from. This news is absolutely untrue.
"Loris is on loan to Besiktas for two years – that's the situation. The club has no intention of ending this loan contract prematurely.
"It's fact that Loris is the clear number one at Besiktas, he played every game and showed good performances."
Karius who is not shy in sharing his thoughts on social media also produced this not too subtle message.
" Coffee first. Media's bullshit second," Joe.co.uk reported.
With the growing pedigree and consistent performances of Alisson, it is highly unlikely that we will see Karius play a substantial role for the club in the future.
But just like any player who has spent time at the club, there will be some passing interest to how his career progresses from here.