Liverpool fans can rest easy in the knowledge that Jurgen Klopp will reject any overtures from Real Madrid to become their new manager in the summer.

Speculation is rife that the Spanish giants will dispose of yet another manager in the aftermath of their crushing loss at the hands of Ajax in the second leg of their last 16 clash in the Champions League on Tuesday evening.

Even before that dismal display at the Bernabeu which was their earliest exit in the competition since 2010, Santiago Solari's cards appeared to be marked due to their woeful domestic campaign.

Madrid is currently 12 points off the pace in the La Liga and last week suffered a humbling 3-0 home loss at the hands of great rivals Barcelona in the second legs of the Copa Del Rey.

Understandably, Klopp's name has been mentioned as someone who the Madrid giants will take a very close look at due to his fine body of work throughout his managerial career.

Any time Madrid gets linked with a player (or in this case a manager) a feeling of dread comes over you, especially as they have a remarkable ability of getting who they want.

However, the Liverpool Echo reports that the German has no intention of leaving the club any time soon with his current contract running till the end of the 2021/22 season.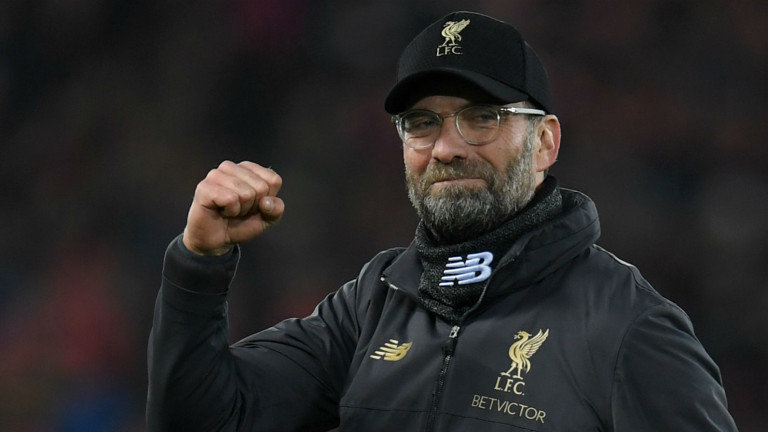 Last month there was a report that said that Klopp may in fact extend his tenure past that date, but said he wants to focus on the current moment, and will let things take care of themselves from there.

While it is true that the club have not won any silverware during his 3 and a half year tenure, what is an undeniable fact is that the German has certainly transformed the Reds on the pitch, and truly connected with the fanbase which is a underrated element in itself.

The 51 year-old has previously stated that he wants to retire by the age he is 60, so lets hope by the time that time arrives, he has won a couple of league and Champions League titles with the mighty Reds.

No pressure Jurgen.