Joe Gomez has certainly been one of most consistent performers for Liverpool during the first couple of months of the 2018/9 season.
The 21-year-old took important steps to establish himself in the back four during the last campaign playing at right-back and has taken his performances to a new level since moving to his preferred position of centre-back alongside Virgil Van Dijk at the start of this season.
The Gomez/Van Dijk combination is the sort of rock-solid central defence pairing that Reds fans (and we dare say Liverpool managers) have desperately wanted to see for many years.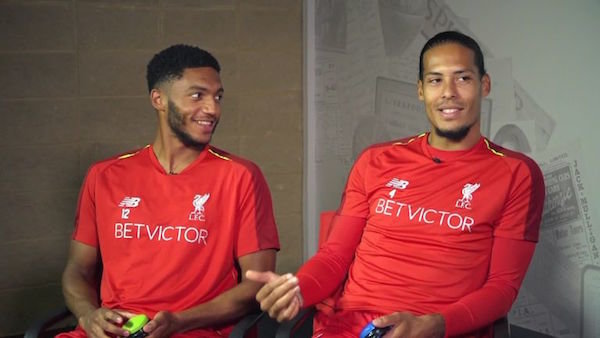 The kind of form that Gomez has displayed has led to Liverpool chiefs wanting to secure his long-term future to the club.
The Mirror reports that although Gomez has over three years left on his existing deal and there is no urgency to recommit on that front, they want to reward him with substantially increased financial terms.
Klopp has described Gomez as the 'future of Liverpool' and wants to reward his growing brand of young talent accordingly.
It is hoped that the improved contract will be agreed within months and possibly sooner.
Klopp admitted that it hasn't always been the smoothest journey for Gomez at the club with his first two years written off by long-term injuries, but internally expectations were always high for the English international.
" I remember when I came in and everybody told me about him. I knew him, but not really well, and everybody told me how good he was when he came to Liverpool. 
Then he got the injury and he has had to fight back. It took a while, but he has shown so much determination."
You want to see every player that pulls on a red shirt do well, and every fan will certainly to have their favourite.
However, there is bound to be a special place in your heart for someone who has been through their fair share of adversity and come out the other side a much better player.
Gomez certainly fits that description to a tee and the sky is certainly the limit for the young defender.