Don't expect Liverpool to put a strong focus on the domestic cup competitions this season.

The Mirror reports that the Fenway Group are desperate for Liverpool to win their first League title for 30 years, as well as attempting to retain the Champions League trophy.

And therefore Jurgen Klopp has been told to put a lower emphasis on the FA and Carabao Cup especially with UEFA Super Cup and FIFA World Club Cup also on the Reds football calendar  this season.
The traditionists among the fanbase and former players will shudder at the thought, as their view is that every piece of silverware is well worth fighting for.

This is especially the case for a club like Liverpool who are blessed to have such a prestigious history.

There are also those pundits who love to place the blame at the diminishing interest of these cups at the feet of the big clubs.

However, the other side of the coin is that it is a new footballing landscape to 10 years ago let alone 20, and the money on offer for ultimate success is what plays in the minds of the owners.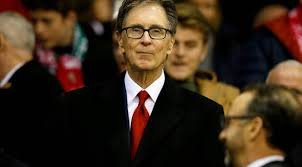 There is much more at stake than ever before and players cannot be expected to produce at a optimum on a game to game basis.

Jurgen Klopp and the players themselves have regularly discussed the squad mentality that Liverpool currently have.
This proposed policy will give the likes Rhian Brewster, Yasser Larouchi and (provided he remains on the books) Ryan Kent along with fringe first team players a chance to give the manager some food for thought with strong performances.

While Klopp is undoubtedly is own man and quite rightly wont be dictated to, at the end of the day he will be well aware there is always a bigger picture at play.