Barcelona have been linked with Liverpool striker Divock Origi according to a new report.
The Catalan giants are going through one of the more challenging periods in their illustrious history both on and off the field.
Current manager Ronald Koeman is the definition of a dead man walking with the reports indicating that club power brokers are working behind the scenes to remove the Dutchman from his position.
Names such as current Belgium boss Roberto Martinez, former Juventus manager Andrea Pirlo and club legend Xavi Hernandez are in the frame to take over the hot seat.
The signs of decline have been evident over the past 18 months but has come to the fore in the early stages of this campaign where they currently sit ninth in La Liga, and have had a horror start to their Champions League campaign losing their first two games which  is their worst in club history.
The days of old would see club bosses find a way to bury a crisis by poaching a big name from a rival.
However those days are seemingly also a thing of the past with the club said to be £1 billion in debt and club icons such as Lionel Messi and Luis Suarez moving on to pastures new and in the case of the Uruguayan, flourishing at Atletico Madrid.
There is no club in World Football that would shed a tear over the current predicament of Barcelona and certainly not anyone associated with Liverpool who have lost both Suarez and Philippe Coutinho at the peak of their powers.
Spanish newspaper Sport (via The Echo) have listed some names that cut-price options that Barcelona could be looking at in the winter window and next summer.
They include Edinson Cavani, Lorenzo Insigne, Raheem Sterling, Andrea Belotti and Maxi Gomez, along with Origi.
Just the mere name of the Belgian must give those involved with the Spanish club cold sweats after his heroics at Anfield two and a bit seasons ago.
However for a number of reasons, Origi has not been able to kick on from the finest period of his career to date and is therefore at the crossroads of his career.
Jurgen Klopp recently admitted that he was surprised that the 26 year-old did not leave in the window just gone with starting options few and far between due to the quality of those in front of him.
Klopp is the definition of a 'players manager' always supportive of his squad in the public eye and has regularly looked to keep Origi's confidence high by referring to him as a sensational striker and a 'legend' of the club.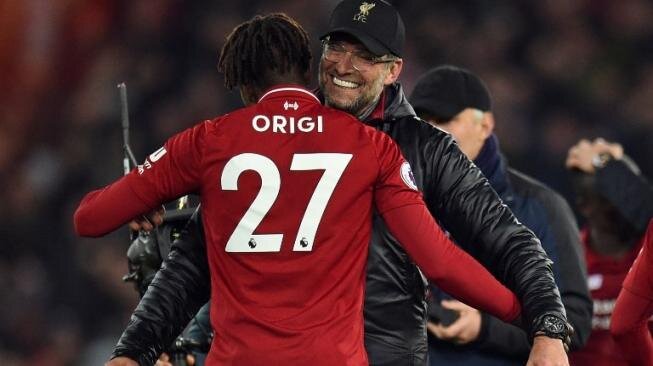 It is believed that Origi has a couple of years to run on his current deal and while he must love being part of a succeful team environment, perhaps the time is right to look to carve his own path.
It may seem to be a bit of a unusual link but these are indeed strange times in the Football world and it wouldn't be the first time they make a left-field signing with former Middlesbrough striker Martin Braithwaite joining the club in 2020.
·        
·        
·        
·        
---