The popularity of Roy Hodgson among Liverpool fans peaked to unprecedented levels on Saturday evening as his Crystal Palace side shocked the footballing world by defeating Man City at Etihad Stadium on Saturday afternoon.

The defeat by the Citizens gave Liverpool a surprise four point buffer over their main title rivals heading into the busiest time of the Premier League calendar.

The architect of City's downfall on the weekend has said that despite Liverpool not tasting defeat in the league during the first part of the season, it is highly unlikely to remain that way.
Four Four Two reported Hodgson as saying:

" Someone will beat Liverpool against the odds, there is a long way to go yet and there will be an upset somewhere along the line.

"I don't think Pep Guardiola will be too concerned about a four-point gap with 20 games left to play."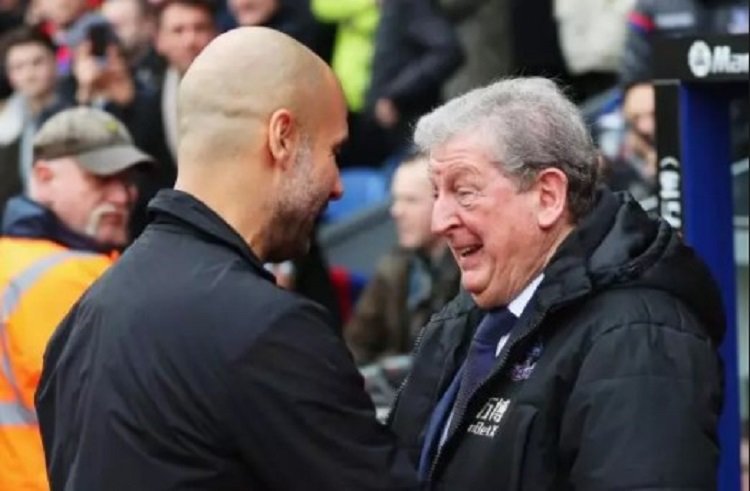 The veteran manager is not alone with those thoughts with former Newcastle and Tottenham midfielder Jermaine Jenas also believing Liverpool will come unstuck somewhere in the second half of the season.

The Liverpool Echo reported Jenas as saying:

"It's not unrealistic (for Liverpool to go unbeaten) because of the standards that they've set and the way that they are playing.

"We felt this about Manchester City last year and they fell just short of it and I feel like the same will probably happen to Liverpool at some point.

"It might be a weird game that catches them out, it might not be the obvious one.
Jenas unsurprisingly says that the January 3rd clash between the two sides will be crucial to where the title may end up.

" They've ( Liverpool) got the game on January 3 which could be pivotal.

"There's so much that's going to be changing throughout the rest of the season.

"Regardless of what they look like now, there's injuries and stuff that could be coming."

Liverpool have had to deal with a recent set of injuries to members of their defence which they have handled well to this point.

There is sure to be plenty more bumps in the road to negotiate in the second half of the season.

It is therefore unreasonable to think we will go through the season unbeaten as the league is a lot more competitive than when Arsenal completed their 'invincible' season in 2003/4.

To be honest, that kind of thing may be nice to look back on, but did it push the Gunners onto greater heights in the following years?
 For a team like ours, it certainly should not be the major focus in any case.

The most important thing above all else is to keep our nerve while the pressure is on and the rest will take care of itself.