Nat Phillips has expressed his delight in claiming the Standard Chartered Men's Player of the Month for March.
The Central defender claimed the award ahead of Mo Salah and Ozan Kabak in the most recent fan poll. 
Phillips spent last season on loan at Stuttgart - who at the time were in the German second division - and at the start of this campaign was not even in the conversation for a place on the bench, such is the quality and depth in the central defensive position.
But as the injuries started to build, the reality hit home for the 24 year-old that he would indeed have an important part to play.
Incredibly, he has now become an integral part of the team and is set for an extended run as we enter the business end of the season. His partnership with Kabak has yielded three consecutive clean sheets and a win over Arsenal this weekend could be a springboard to mounting a charge at overhauling Chelsea in fourth place.
The reigning Champs are still underdogs with the bookies to finish in the top four but with stability returning at the back and Diogo Jota back from injury to add more goals at the other end, now might be a good time to take advantage of premier league betting offers.
Speaking to the Official Site after collecting the award, Phillips, who has now made 11 appearances for the Reds this campaign, admitted that he never expected a season like this.
"It didn't cross my mind for a second and obviously I'm really happy that things have gone the way that they have done. 
"But if someone would have told me at the start of the year that this would be happening, I wouldn't have believed them. 
"We've been going through a bit of a difficult period after Christmas, so it's taken a lot from all of us to group together.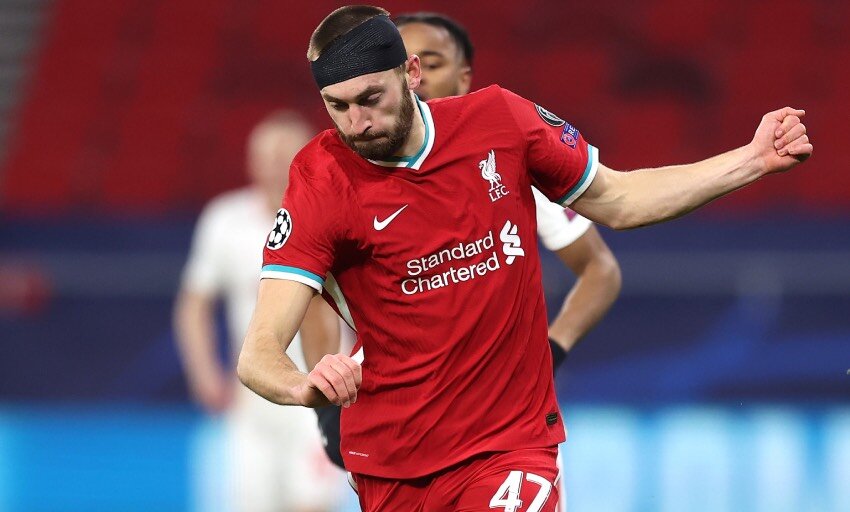 The 24 year-old said after all the adversity and difficult moments that the side have been through, it has been important to get results, no matter how they come.
"There's been quite a few games where we've got results where we've had to group together and dig in as a team and just get the job done – for example, the Wolves game, the Sheffield United game as well. 
Phillips says as one of the more inexperienced members of the current first team squad, he has lent on his more senior teammates for support and could not ask for any more.
"I couldn't have won this award without them [his teammates] and it's been nice to have seen that from all the boys. 
"It was a nice surprise for myself and it's obviously a huge compliment that the people who voted thought that I'd deserved it. 
"It's really nice to feel that sort of love and I'm hugely appreciative of it. 
"But at the same time, I try not to pay too much attention to it and just concentrate on the job at hand that I've got for myself, and carry on doing what I was [doing] to get myself into this position.
"We've just got to carry on and keep going with performances and getting good results."
One person who is not surprised by the progression of Phillips is assistant manager Pep Lijnders who said the Bolton-born defender has a level of determination that is incredibly admirable.
"Nathaniel is an example where determination and respect can bring you, and an example how collectively this team and staff is working.
"He puts his head where other players don't put their feet. He has a heart like a lion. Probably if I need to survive in a jungle, the first two people I'd choose are Nathaniel and Millie! 
"It's not the first time this (Nat's journey to the first team) will happen in our club and not the last, for sure. The passion, the ambition, the love for the game will always make or break you. 
"Luckily, we have many stories like that already. The willpower and character was the base of many of our boys to win with us. That gives me confidence that we will be back."