Alex Oxlade-Chamberlain believes he has plenty of good football left in him as he marks four years with Liverpool.
In that time, the former Arsenal midfielder who was signed on transfer deadline day in 2017 has had his fair share of highs and lows, but he still remains a valued member of Jurgen Klopp's squad.
While fans see what footballers produce on the pitch, often their most challenging work is produced away from the bright lights and adulation especially when they are recovering from major injuries.
It is something that Oxlade-Chamberlain has had to deal with a few times throughout his career, most notably when the 28 year-old tore his Anterior Cruciate Ligament against Roma in the semi final of the Champions League in 2018.
At the time many thought the England international was just reaching his peak form, however reflecting on that period, Oxlade-Chamberlain believes his first full season back was his best to date. Until now anyway. The popular midfield man affectionately known as 'Ox' is hoping to do his bit to help the Reds defy the odds and regain the title this year.
While bookmakers seem to be favouring Manchester City and Chelsea, Liverpool have quietly flown under the radar. Anyone thinking of taking advantage of the generous odds on offer for Klopp's men should check out the latest Betfred sign up offer.
The Official site reported the midfielder as saying:
"When I came back from the ACL, I played quite a bit in the season we won the league [2019-20] and I think I got the most goals that I'd got from midfield in my career – I think eight goals and a few assists – and obviously we finished the season brilliantly in terms of winning the league and that was amazing. 
"But I think that season when I look back to it from my point of view, I'm always proud of what I was able to do coming back from that injury and basically going the whole season uninjured and being available at all times, but I think there was probably a bit of hangover from that injury.
"In terms of myself, I don't remember a consistent enough spell where I felt like I was on fire. I think it was a good season in terms of what I'd come back from to get back to that level and play and be back away with England and stuff as well. 
The midfielder commonly referred to as 'Ox' is feeling in good physical shape in the early stages of this season, and now viewed as a senior member of this squad feels that he can impart his knowledge onto his youngster teammates.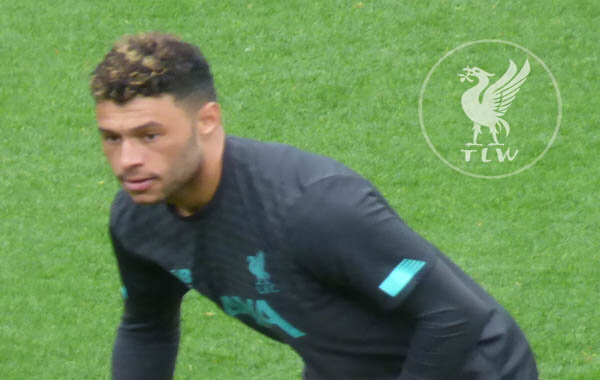 "I feel like (this season) is  just a chance for me to kick on and put down a really good season of consistent performances and hopefully some good numbers as well in terms of goals, assists.
"It doesn't feel like a new start because it's all been part of the journey, the story. But I feel like this season's important for me to go and do something really good – hopefully on an individual level and then obviously for the team."
"Once you've been around the block and you've done a lot, that experience is important and it helps you going into games, into situations, playing with other players – how to communicate with each other and get the best out of each other and seeing them in general situations day to day. 
"Experience always helps in that respect, so I don't mind it. But it's strange to think of me as one of the older ones now in the team."
As he enters into the next phase of his career, the new father says the time has come to enjoy what he has achieved throughout his career and just embrace the challenges that lay ahead.
"Winning the Premier League, when the boys performed how they did out in Madrid and lifted the trophy, Man City at Anfield, things like that – they're the ones that stick with me and take energy from, for sure.
"And I've sort of had to remind myself that through all (the ups and downs), I'm still lucky enough to be at an amazing football club like Liverpool and how lucky I am to have that opportunity to still be in this environment, competing at this level. 
"So it's probably more a thing to sort of appreciate and enjoy every day.
"Enjoy the challenge of trying to get in our team, and when you are in the team or not in the team, helping to still be competing for the biggest titles in the world."