Liverpool's summer of efficient consolidation has continued with the re-signing of Divock Origi on a long term contract.

The Belgian striker certainly has had his ups and downs in his time with the Reds and on a quite a few occasions seemed headed for the exit door.

Being a back-up striker is never a easy position occupy in a squad, especially when you have the calibre of forwards that Liverpool have at their disposal.

But when a rare opportunity came for Origi to show his talents on the big stage in the latter part of last season, he showed the poise and finishing quality of someone who had been starting on a weekly basis.

Seemingly overnight he had transformed from a player on the periphery, into a very important and dependable member of Jurgen Klopp's squad.

Still, there was reports that the 24-year old was exploring his options after entering the final year of his Liverpool contract in the prospect of regular playing time.

However, the lure of playing a key part in a successful era for the Reds has seen him sign a long term deal.

Speaking to the Official site, Origi actually said leaving was never on his mind.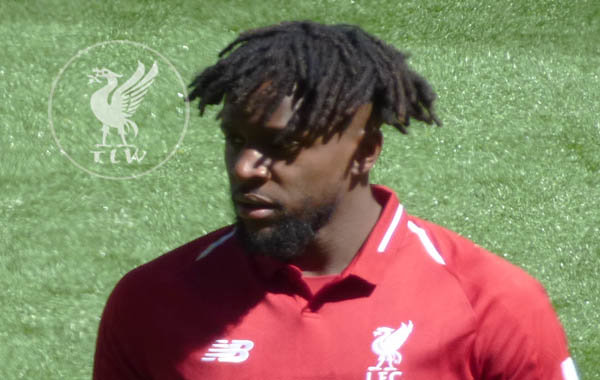 " I always felt comfortable here. I made steps during my career, I say that I became a man here at this club, I signed when I was 19. 

"When we had to make the decision I just wanted to speak with the club first and my entourage, but the feeling was always that I wanted to stay and extend my contract.

The re-signing of the powerfully built striker is just one of a number of key players who have committed their future to the club over the past 12 months and Origi explained why that is the case.
"It's a combination of so many factors. It's an amazing club, we have a good group, the staff are amazing. 

"Even coming into Melwood, the people that work here and everything, you feel there is something special going on here. 

"We're still young so there's a lot of potential in the group.
'I'm just having fun in training and on the pitch. Those are all important factors as a player.

Klopp is incredibly protective of his players and often takes reporters to task who question them publicly.

It is that sort of loyalty which builds tremendous relationships between players and managers and Origi said that Klopp is just someone you want to play well for.
 
"We have a good relationship. Everyone knows how good a coach he is, he is a big coach – and before that he is a good man. 

"He pushes us as a team and, for me, it's important to have somebody who knows football and knows how to speak with players and make them perform to their best. 

"I've made steps under him and that shows how the last couple of years have been.

Origi said the manager is always someone that will give you a opportunity but you have to be good enough to grab that chance with both hands, something that he managed to do.

"It was a challenging season, but I always believed if I continued to do the right things and had fun on the pitch, it would come by itself. 

"In the end, I got the chance and I was happy to be able to contribute in the right way. It was a very special season.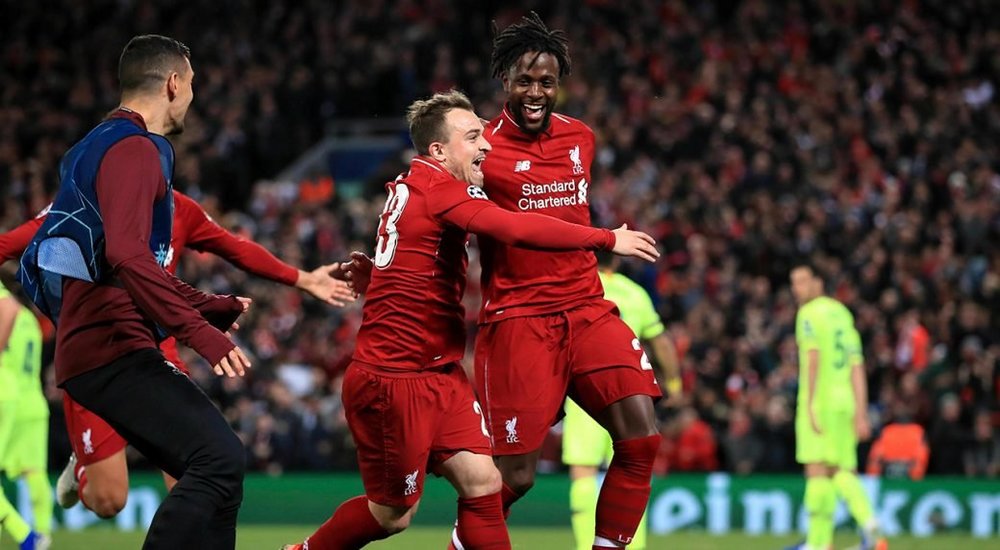 Whatever Origi does for the rest of his career, he will be always known as a Champions League winner who scored the all-important second goal which sealed number six for the Reds.

"It was a very special night. Words can't describe the feeling I personally had that night and what we experienced coming back for the parade. 

"I've experienced special moments and I know sometimes it takes time to really fully realise what you did. What we do know is that we have a good group, a young group, good staff and the fans are behind us – everything is there to have a successful run. 

In terms of the goal itself, Origi said it was something he will never forget.

"It was emotional, it was very emotional. It was a dream for me as a young kid to play on that stage. 

"Then obviously you get the chance and to be able to score – and what that goal meant for the team – was a very special moment. It's something I'll never forget."

For Origi, the plan for the upcoming season is simple.

"To keep progressing and trying to maximise the potential and talent I have each and every day. 

"At the end of my career I want to sit back and be proud that I used all of my gifts and talents. 

"I think the next years are going to be very special – prime years, maybe – and I'm going to try to use them to the fullest.

As fans, we look forward to watching Divock's progression with plenty of interest.