There was no fairytale finish for Divock Origi with the striker watching on from the sidelines as the Reds finished their outstanding Premier League campaign with a 3-1 win over Wolves.
The Reds completed their end of the bargain by winning their game against Wolves, but their title rival Man City did likewise meaning they defended their league title albeit they were pushed to the brink in their fixture against Aston Villa.
While the final day carried its fair share of drama and unpredictability, what was certain was that Origi would be celebrated in fine style by the Anfield faithful. The much loved striker is joining newly crowned Serie A champions AC Milan next season but leaves Liverpool with a catalogue of fond memories.
The only disappointment that there will not be a final chapter in Paris on Saturday evening as he picked up a thigh injury in training.
The Belgian spoke extremely humbly about his Liverpool career as reported by the Official site.
"Honestly, I feel honoured. It was an honour to be able to play here in Anfield with teammates, with staff [and] with the fans – it's been an honour. You have to experience Liverpool. Before I came here, they told me it's a special club and once you sign here, you experience it.
"I've been able to see us winning so much – it goes beyond words. It's been an honour."
The ability of Jurgen Klopp to build confidence of squad players is a remarkable aspect of his management and no matter what your role is, he values you as a incredibly important to the success of the team.
Klopp called Origi a Liverpool legend in his pre-match press conference, and the striker said that it was a tag that he is honoured to have and another reason why he will continue to closely follow the club.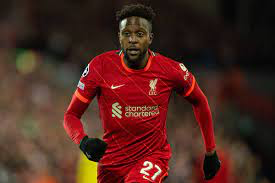 "That is something you take with you and you're grateful for. I know that I'll come and watch games, for sure. I will follow the club, but it's forever in my heart – it has a special place in my heart.
"I just wish that the club continues to grow and keep being Liverpool as it is. For sure, I'll be back."
In keeping with his modesty, Origi did not want to pick one particular individual highlight of his Liverpool spell, but what he seemed most proud of was his role as the ultimate team player.
"When you don't play, you feel hurt, but beyond that you always try to put the team first. I always try to transform that and know there is a higher purpose and know that we have an unbelievable coach who makes the right decisions – we need to win games.
"In my time here we won so many games and being able to put the team first has been my thing. Every time I felt like every footballer. I wanted to play, but in the end, I knew there was a higher purpose. 
"I feel that my purpose is done here in Liverpool."
And that is the perfect way to sum up Divock Origi.