In Football there are many sliding door moments and Divock Origi is a true illustration of that.

The striker could easily be a current member of the Wolves squad, who were very keen on his services on a couple of occasions.

And who could have blamed the Belgian international if he had decided to join the ambitious newly promoted side, especially as he was well aware that regular minutes would be at a premium if he stayed at the Reds.

Despite having to bide his time early in the last campaign , (not even making the bench until early November), Origi did not have any regrets in his decision to stay at the Reds.

The Liverpool Echo reported Origi as saying:

" It was a gut feeling. 

For me, I just sat down and I felt like I wanted to stay and help this team.

"I felt good, I just had to keep performing in training and I knew my chance would come.

"I felt like we could do something special and just had to block everything out on the outside and focus on the right things.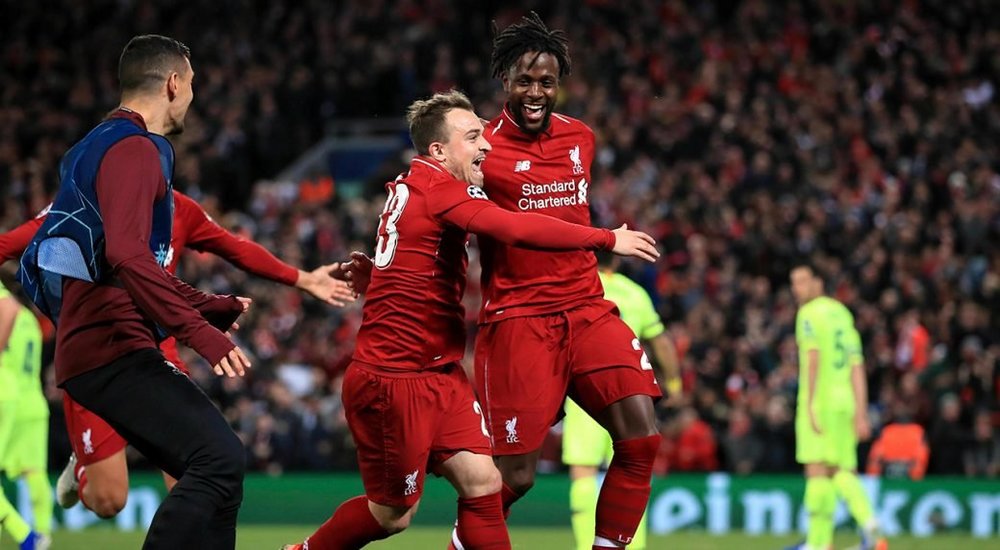 Reflecting on his 12 month journey from a peripheral figure to a player who could produce on the biggest of stages, Origi says his career has changed forever.

"It is a lot to happen in a year," 

"And that's the beauty of football. 

"You can see that I am back focusing on performing again. It's good to come here (to the U.S) and connect with the supporters again.

"Has Madrid changed the direction of my career? Yes definitely, it was a great experience. Winning the Champions League is a boy's dream so it changes a lot in a player's career."

However, Origi knows all too well about the ups downs of football.

In Jurgen Klopp's first season he was given a great deal of responsibility in a number of big games and the young striker certainly was not afraid of the moment leading the line superbly and it appeared for all intents and purposes that a star was born.

However a serious ankle injury against Everton cruelly put paid to his campaign and in the managers mind, led to a crisis of confidence which he feels Origi has only recently overcome.

 Origi was not keen to compare both situations and only wants to focus on the present moment of time.

"I wouldn't compare those moments. 

"I am not someone to make declarations that I am better than then or not.
"I feel positive, I feel good on the pitch and I am just trying to show it every time.

"Then (in 2015/6) I was in very good form, I finished last season very well and again in training I feel well. It is on me to show it on the pitch."

Whatever is next for the 24 year-old who recently signed a long term contract to stay at the club, he has got a terrific outlook on things and is ready for whatever may eventuate.

"It might be a good season, it might be more difficult. These are things you have to deal with but I am ready for whatever, I have confidence in this team and myself."