James Milner has played against some fine footballers in his 17-year professional career so he is well versed in assessing the qualities of what kind of player troubles him the most.

When asked the question, Milner did not hesitate in nominating Crystal Palace ace Wilfred Zaha.

The Mirror via The Guardian) reported the veteran as saying:

I've been sent off for tackles on him twice. (March 2016/Jan 2019).

"He's a talent. Unpredictable.

"You see how difficult it is to deal with him when you're watching him.
"And when you play against Zaha he's tricky and very tough to face."

Milner is a football purist and has loved being able to match his talents against the likes of Lionel Messi and Cristiano Ronaldo.

" I'm lucky to have played against them because the numbers they put up every year are ridiculous."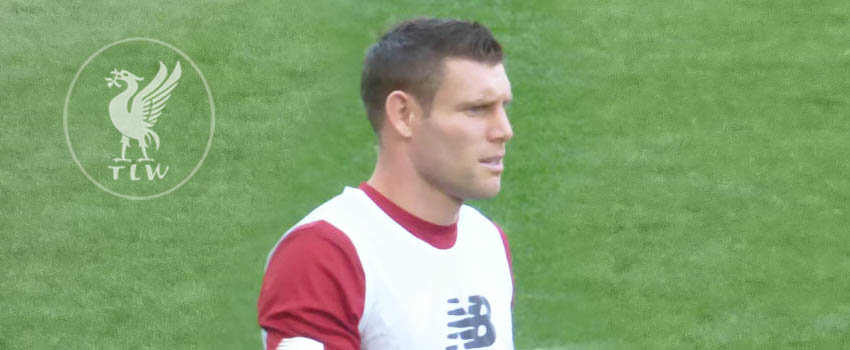 While the veteran gives the appearance of a very measured professional who doesn't let emotion get the better of him, he recalled a time at Man City when he used to drive home from the training pitch in tears knowing however well he played, he would not a game the following week.

" It's frustrating when you feel like you can't do any more. 

"But that's where you need that character and strength to bounce back. 

"I always had good people around me which helped. 

"The biggest thing in football, and life, is that you make mistakes. 
 
"The best players might make a mistake once, twice maximum. But they learn from it and never do it again."

It is clear that Milner's professionalism is in the upper echelon of players in the Premier League, even at the latter stage of his career.

The standard he sets are there for others to follow and  which is why a man like Jürgen Klopp places him in such high regard.

The fitness fanatic has virtually won every major honour in the game, but still feels he has plenty more to give at the top level.

"Someone said to me, a few years back, that I'm going to have to rein it in in training, and look after myself a bit. 

"I didn't agree. I felt that the more I pushed myself, then the higher level I get in terms of fitness.

"I still feel very good and no different to what I did six years ago. 

"My contract with Liverpool is up at the end of the season but hopefully we'll sort something out. 

"I want to keep going as long as possible at the highest level."
Lets keep our fingers crossed that he remains at the Reds post this season.