James Milner has given a blunt assessment of Liverpool's recent record in big finals saying it is not good enough and that they must clear that mental hurdle sooner rather than later if they want to progress to the next level.

Milner is a man who speaks with experience in this sense, having won the league title on two occasions with Man City, along with the FA Cup and League Club with the Sky Blues.

It is one of the main reasons why Jurgen Klopp holds him in such high esteem as he can pass on key pieces of advice to his less experienced teammates.

The straight talking midfielder says it is one thing to get to finals, but it is another thing altogether to be good enough to lift silverware especially for a club like Liverpool whose last success came in the League Cup against Cardiff City in 2012.

The Mirror reported Milner as saying:

"You know, it's been so long since we won a league title,"

"Even in recent years, Liverpool haven't won as many trophies as they should do for such a big club.

"Even for us now – we are a young team, we are improving but the chances we have given ourselves? 

"We have to put that right. We have to get over the line in one of them."

There is little question that Jurgen Klopp has completely transformed this Liverpool outfit in a relatively short period of time.

But the old adage that the final step is often the hardest to accomplish rings true in Liverpool's case.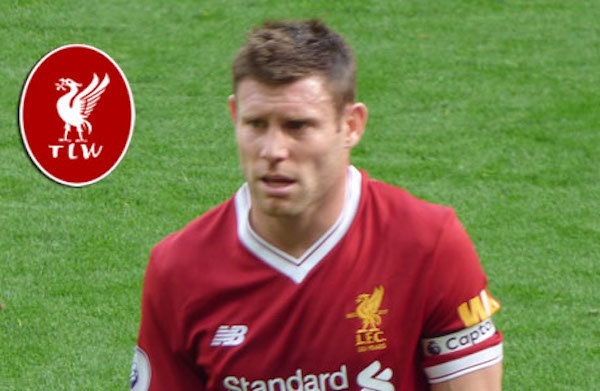 In a great insight into the inner thoughts of the veteran, Milner says the losses in the Europa and Champions League finals along with the defeat in the final of the League Cup to City still sits very uncomfortably with him.

"I have been to three finals since I have been here, lost them all and I am desperate to put that right. 

"It's a memory you will never forget.

"You are proud to have played in the European Cup Final, but you don't go there to lose. 

"Listen, I have loved every minute of my time at Liverpool but to have not won something when we have given ourselves opportunities is difficult to take at this moment.

" It is something I am desperate to put right."

The Reds are still in a good position to complete a double this season after overcoming Bayern Munich in their last 16 clash on Wednesday evening.

After being able to reach the last eight of Europe's premier club competition for the second year in succession, there is no further proof needed that Liverpool are dining at Football's top table after a long absence.

With that status comes respect from the opposition.

I'd like to think teams have that respect for us – I think we know how good we can be.

"But whether teams take notice is not really for us to worry about...they take notice after they have played us and we have put them out."