Liverpool maintained their unbeaten start to Premier League campaign after sharing the points with Arsenal in a captivating 1-1 draw at Emirates Stadium on Saturday evening.
The Reds had faced a number of searching tests of their title credentials in their first ten games of the Premier League season and the clash against the Gunners loomed as another stern challenge.
Arsenal came into this fixture with a 12 game unbeaten streak across all competitions, although there was a widely held view that their record that had been inflated by defeating what can only be described as 'second tier' opponents.
This was an opportunity for the North London club to put that right and they gave the Reds all they could handle in a game that could have gone either way.
A piece of individual brilliance by Alexandre Lacazette piece cancelled out James Milner's strike on the hour mark which was his 50th goal in the Premier League.
Milner is renowned as a straight talker and the veteran midfielder saw the result as an opportunity wasted.
Speaking to the Official site after the game Milner said: "We are disappointed really, which is a good thing I suppose, playing away at Arsenal.
"To be 1-0 up in the second half and not see it out, we are disappointed; with the chances we created we should have scored a few more goals.
"It's pleasing we are creating those chances, but we could have been a bit more ruthless and maybe not put as much pressure on ourselves not to concede to win the game."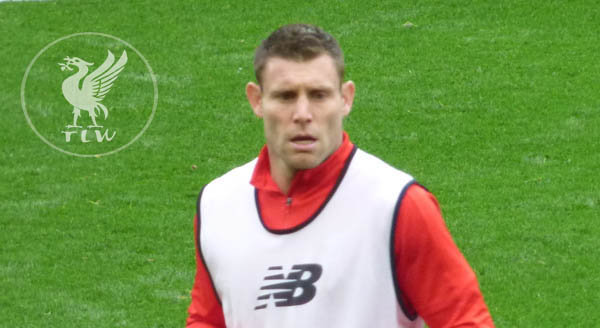 The main stats of the game showed how tight a contest it was with Liverpool edging the shots on goal (13-12) and each team had four shots on target.
Liverpool only had 38% of possession so you have to say they did quite well to carve out as many chances as they did.
The central defence pairing of Virgil Van Dijk and Joe Gomez were reunited after three league games apart and continued their excellent partnership.
Milner continued to discuss the bittersweet feeling he had about the result.
"This draw is different to Chelsea, for example, so there are ups and downs and things that we can learn. But you can see we are moving forward as a team and we are defending well together. 
"Again, that's another learning curve for us – to see those sorts of games out."
There was probably a time not too long ago where a point away at Arsenal would have been hailed as a step forward by this team, so it is a positive sign that the likes of Milner are not satisfied with this result.
We can only hope that feeling of disappointment will spur the team on when they find themselves in a similar position throughout the season.